In the 21st century where everything turns into a technological name, robotics is another sub-branch of technology that stimulates development. Pandemic situations strengthen the scope of robotics in this technological era where everything turns digital and an enthusiastic way for kids to learn the aspects of STEM.
With the 3 C's at goglobalways, get your kids to Learn Robotics And AI with creativity and make them able to grow. The third stage of learning is creativity where goglobalways with its online learning courses such as Goignetious, Go Robo and others learn the kids about robotics and its related aspects effectively. Here some of the key points why you should choose our online courses of robotics for kids.
Why Robotics For Kids?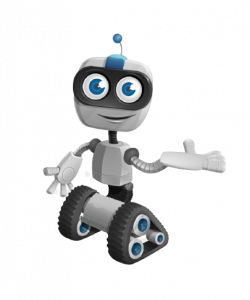 ·        Our online Robotics courses for your kids in a fun way and one of the best way to step up in the field of STEM. It sounds quite interesting where your kid enters the branch of technology, robotics with enthusiasm. The education of different aspects of robotics enables your kid to design their robot with cohesion and precision.
·        It is often observed that robotics is a branch of technology that could only be performed by engineers but it is nothing but merely a myth that proves wrong by Goglobalways and its online courses.
·        In our creative robotics for kids, it allows your kid to strategically plan an easy way for designing and programming robotics. It is quite evident that with time, the significance of robotics reinforce, and let your kid learn about this branch of technology, you would make them enable to walk in the technology era.
·        No one experienced the usage of robotics in their regular lives but the branch which has its inception in this era should be encountered by your kid for its better development and growth.
However, don't confine your kid's growth and the three exciting C's at goglobalways make your kid's future bright and shine like a star in the sky. Let your kid experience the overwhelming branch of technology in reality that they could only experience in some terminator movies and allow them to design their own.
What Is Robotics In Steam Education?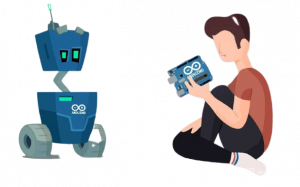 STEAM education refers to the education of science, technology, engineering, arts, and management and robotics is one such branch of technology that introduces several concepts of steam at one hand. It is the first stage to enter the learning of steam education where your kid can learn about different aspects of steam in a fun manner and enjoy the stream.
It turns monotonous for most of the kids to learn about AI and robotics, but we at goglobalways with our innovative programs make our online coding courses for kids interesting where every student engages with confidence. Our thrilling courses, professionals, and experienced faculties make the lesson of robotics exciting that your growing child would love to engage in everyday classes and be fascinated to experience the next sessions.
Our online courses deliver a brief about the basics of engineering, algorithms, programming concepts, problem-solving, fundamental teachings of technology, and all this learning is entertaining. Because we believe that the most important aspect of learning is to create curiosity in the young minds so that they could engage themselves furthermore in the field and not get upset or disappointed due to lack of understanding.
How Can Robotics Help Students Solve Their Problems?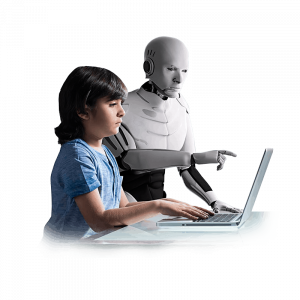 ·        A multidisciplinary approach at goglobalways helps the students to know the best possible to solve the problem that comes their way. Our online robotics course is one of the best ways that every student to the problem- solving with the help of critical and logical thinking that GoGlobalWays teaches. In delivering teachings for robotics, one could able to think distinctly and out of the box due to which its mind runs uniquely.
·        The courses incorporate various problem-solving questions that inculcate critical thinking, analysis, and logical understanding of some of the fundamentals of STEM. With appropriate teaching, training, and practical experiments in our online lessons, it could lead to the cognition development of your kid and got to know that there may be more than one solution for any specific problem. It would furthermore help the student in solving it's a day to day problem in the best possible way by analyzing the situation appropriately.
·        However, robotics education can found a robust base for any kid in STEM where it could learn the problem-solving aspect and critical thinking. With the help of the teachings of robotics, it inherent the endurance to get the desired results from the problem-solving skill.

 How Robotics Improves The Computer Skills In Kid?
·        Steam refers to the combining study of the fields that envisages the fundamentals of computer skills in it and robotics is such a branch that welcomes the student in the respective field. In a fun learning manner, we deliver our session which incorporates programming to design an automated robot, and through various algorithms, programming helps your kid to strengthen its computing skills.
·        Ultimately what matters for any student is to learn those aspects in which they possess the interest and our intriguing sessions and experts how to make the class interesting and exciting for students. Without realizing the fact your kid would get indulge in STEM that improves it's computer skills.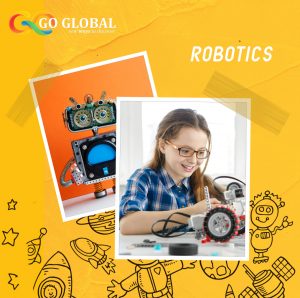 ·        The fact cannot be denied that it's the era of computerization and technology where it becomes indispensable to know at least the fundamentals of computer. This is the reason academics stress more on programming, languages, coding, algorithms, and other related aspects. So robotics is the perfect way for beginners to learn about computer skills and attain mastery in it.
·        The foundation of over-all development lies in the education of Steam and robotics is one such species of it that helps your kid for holistic development and improve its skills. Courses at GoGlobalWays envisage core concepts of STEM that facilitate your kid to grow holistically and nourishes its interest in different fields of it.
·        A way or path to develop curiosity in young minds for the science and technology field and, to engage them at the initial level, robotics is one of the best aspects for it. In this technological era where AI and robotics geared on top gear sound quite complicated and tough to teach to young minds but in reality, it's as simple as solving a puzzle.
Moreover, young minds are more agile to learn new and fascinating things in their life and it is the best place to start with. Kids bend towards such intriguing experiences and without acknowledging they learn distinct fundamentals of STEM.

How Robotics Is Based On Science And Maths Concepts?
Robotics envisages in its ambit, a tripartite combination of science, technology, and engineering. So to learn some simple fundamentals of STEM concepts in a pastime, robotics is an appropriate branch of technology that gives away to embark on the respective field. It provides your kid with a brief introduction to science and technology without even realizing it and in a gaming manner.
If you aspire that your kid should join the science and technology branch with interest then develop the curiosity and creativity in the minds of your kid with the fascinating courses like GoRobo and a lot more at Goglobalways.
It is important to understand the value of testing and experimenting for any specific topic and that goes with the concepts of robotics as well. It is the best way to start learning different theories of STEM to start with and it is quite an empirical way of teaching where your kid learns to comprehend the consequence of every problem.
Robotics can help students to learn how to solve the issues not just empirically but also psychologically because every aspect of robotics incorporated certain real-life problems. The combination of the different fields in robotics makes it more significant to start with so to learn STEM in a better way.