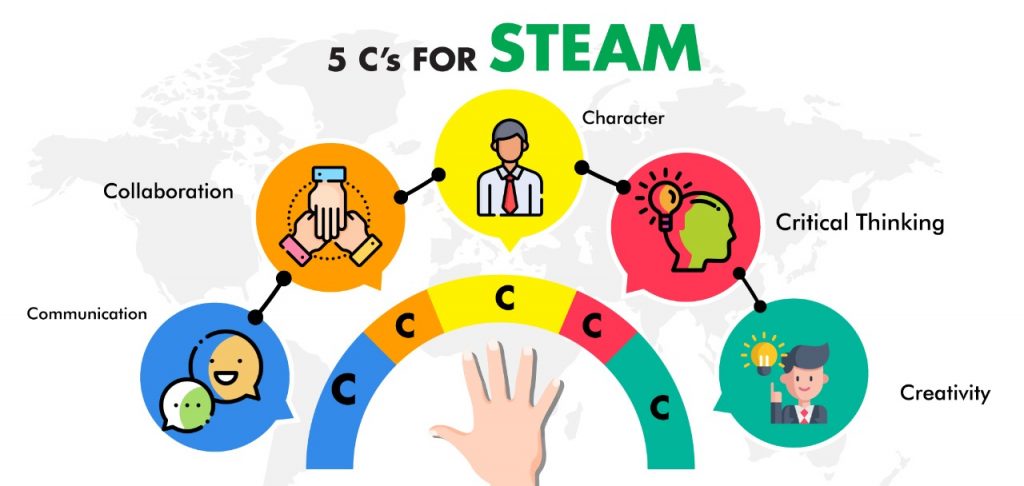 Education is the stepping stone to a child's future, and every parent is worried about how they can get the best resources available in the market to ensure that their child has a sound foundation in their early years. Not like the concern for good education fades away as a child grows up, it stays the same, but one can't convey the importance of early education years through mere words. With the help of these 5 C's teaching, you can promote character development in schools through a 360-degree enriching education.
The Shackles Of Conventional Education
Many studies have been conducted to find out ways to improve the quality of education, adopting new pedagogical approaches and tactics that can be employed to maximize the learning potential. From bloom's taxonomy to learning styles (i.e auditory, visual, and kinesthetic), experts had a lot to say about how we can improve the quality of education for kids and this pursuit of "better learning" opened the door to STEAM education. And using the 5 C's in education has proven to be one of the pivotal steps for teaching complex concepts in a fun way.
Author's Note- 
STEAM stands for science, technology, engineering, and mathematics. 
Pedagogy is the method and approach of teaching a practical or theoretical subject/concept.
Bloom's taxonomy is a way of teaching that enables the educator to engage the three levels of cognition of students to teach a subject– thinking, learning and understanding. The goal is to ensure that students can fully process the concepts that are being taught to them in the classrooms instead of mugging up facts or formulae
You might wonder why to go through all of this trouble when we already have so many books and a well-established educational system. Our current way of teaching suppresses the students' imagination and does not allow them to pursue projects that will help improve their understanding of the subject. The reliance on assignments, tests, and grades is so much that the development of the students takes a back seat in the educational system. Even the teaching process neglects the character development and individuality of the child and focuses on encouraging kids to cram the subjects rather than actually studying them.

There was a gap that needed to be bridged, and STEAM education was that connector. It gives students the freedom of exploring, creating projects, and having a more immersive experience when it comes to studying. But why would you put additional pressure on your kids? Generally, students study, enter their colleges, and then learn about the necessary industry-level skills. The push towards understanding, applying, and using the things they learn in their classrooms isn't facilitated by curiosity but out of necessity. As educators, it's a shame that we've overlooked the importance of character development, learning skills, and fostering a healthy educational environment in schools. The steps for teaching just include creating lesson plans and repetitive question banks that students cram to get by year after year.  
Since conventional education does not focus much on equipping the kids with these necessary skills, engaging in an external source or platform can help your child stay ahead of his/her competition. They will learn new things, explore the subjects beyond the books, and create projects that focus on solving their problems. And by adapting to the right teaching process and incorporating the 5 C's in their teaching method, we can transform the students' lives.
Re-Thinking Education, Adapting To STEAM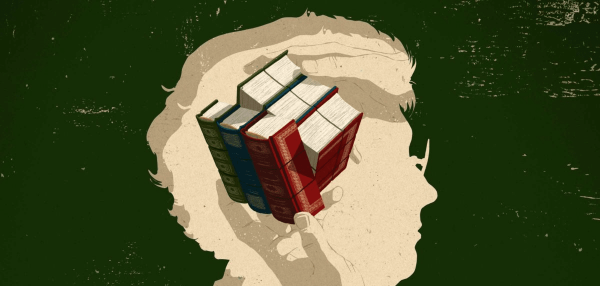 Young minds are as impressionable as a wet clay pot. Putting them through regimes that help them build a strong character will help them strive in life. 
"Till now, we have been training students in texts and numbers like we're giving instructions to a machine. It's high time for us to get their minds running and to educate them. It's time to change the teaching methods to guide the future minds in a better way." 
For us, STEAM education wasn't just a mission, but it was a necessity for every child. When we talk about how great STEAM education is, we consider how it is a unique and perfect blend of a learning system that promotes Communication, Creativity, Critical Thinking, Collaboration, and Character Development. These are the 5 C's of the teaching process that inculcates higher values amongst students and fosters an environment that promotes character development.
At GoGlobalWays, we've chosen the 5 C's as the foci of our learning system. These can be described as–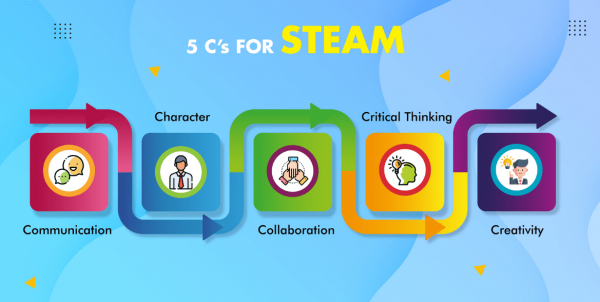 Communication: How do you make yourself stand out in a crowd? The answer to this question will be exceptional communication skills. A child must be empowered with the learning resources and put through situations in a safe, interactive, and supervised environment where he/she learns how to interact with their peers. Using the right steps of teaching, you can encourage kids to be more outspoken and assertive.

The outcome of focusing on this aspect will be that the kid will be a presentable speaker.



Character Development: Integrity is a highly valuable trait for any human, and we push our students to develop good character traits rather than just focusing on grades, assignments, tests, or covering lessons. We offer a learning environment that promotes 360-degree learning and character development.

At GoGlobalWays, we don't throw around the term "character development" without understanding its weight. Instead, we create individuals of integrity and valor who can change systems and bring change in the real world.

The outcome of focusing on this aspect will be that the kid will become a well-rounded individual who values his uniqueness.

Collaboration: To succeed in life, a child must learn how to work with his/her peers and navigate through issues in a well-thought manner. Putting kids in team projects and exposing them to an interactive learning environment pulls them out of their comfort zone, in a very fun and comfortable manner, of course!

The outcome of focusing on this aspect will be that the kid will be a team player.

Critical Thinking Skills: Life is very unpredictable and preparing yourself in a way that you're able to tackle any problem without panicking is an essential life skill. Our STEAM-based courses help kids to analyze the problems logically and then devise solutions as well strategies to work around the obstacles. The 5 C's in education truly engage the character development amongst kids while teaching them how to solve problems in a logical way.

The outcome of focusing on this aspect will be that the kid will be encouraged to be an innovator rather than a follower.

Creativity: A man may be confined to the four walls of a classroom, but his imagination can take him to mysterious ends of the universe. All the famous geniuses, including Ramanujan, had incredible creativity. We have a learning ecosystem that promotes your child to come up with new creative solutions to solve real-world problems. With the perfect blend of 5 C's in our teaching process, we ensure that we allow the kids to unleash their creative potential without any hindrance.

The outcome of focusing on this aspect will be that the kid will be a problem-solver at heart.
To find the perfect lesson plan for your kid that engages all the 5 C's in education, book a free trial class today with our STEAM experts.
The hunt and lack of a consolidated one-stop learning solution laid the foundation of GoGlobalWays. Dr. Nidhi Khurana, the founder of GoGlobalWays was caught off-guard when an eight-year-old child told her that he got low marks in his test because of how he attempted to solve the question with an approach that wasn't taught by his teacher. The realization that we might be moving ahead in various fields but our education system is still stuck in the same place– primitive, restrictive in nature, and promoting rote learning over active learning. It inspired her to work on an educational platform that allows kids to have a reliable, affordable, and easily accessible learning solution.
Being responsible for the future generation is a tough task. It's even more difficult if you've to look after their education as it will provide the solid foundation of their identity. If character development in schools is neglected, you've got a bad situation at hand! But worry not; by creating a learning ecosystem that focuses on all the 5 Cs mentioned above, you can empower the children to grow and flourish throughout their lives. 
To ensure your kids get the best learning resources for the perfect character development, book you free trail of coding classes and connect with the expert educators right now!