Online Coding Courses for Kids
Learn skills online from the best online courses sitting anywhere in the world.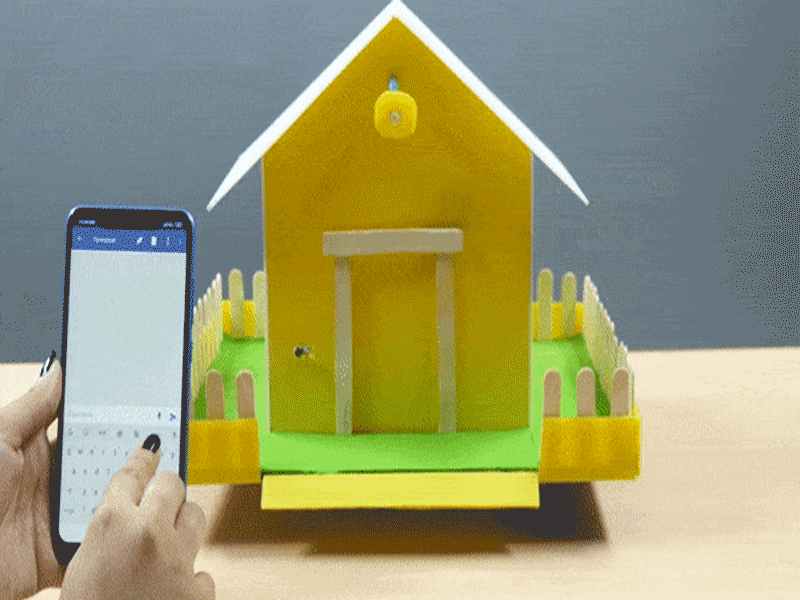 Kids must be taught how to think-not What to think
Learn Fundamentals of Coding, Loops, Text-to-speech component, Sensors, 2D axes, Apply behaviours and attributes, Algorithms
Learn Conditional statements and Repeat Until Loops, Variables, Cartesian Coordinates, Broadcast, Cloning, Graphics
Practical implications of AI tools like Emotions, Age and Gender detection, Human Body Detection, Computer Vision, OCR and Speech Recognition, Face Filters
Develop, install/live test & publish workable Android Mobile Apps, Accelerometer, Pedometer, Sensors, Built-in blocks, Text-to-me & Speech Recognizer, Simulation
3D designing, Axes, Overlapping and Embedding, Circuit Design Fun with 3D Deisgning
C++ Compiler based programmable language, Real time sensors coding and simulation, Engineering and Circuit Designing, Fundamental of Electricity
Learn Conditional statements and Repeat Until Loops, Variables, Cartesian Coordinates, Broadcast, Cloning, Graphics
Learn Advance Sensors, Apply Gravity, Field of Depth, Horizontal & Vertical scrolling, Coordinate Geometry, Logic Gates, Parallax effect
Practical implications of AI and ML tools like Face & Human Body Detection, Computer Vision, OCR ,Speech Recognition, Debugging and Computational Thinking
Develop,test and publish workable Android Mobile Apps, Accelerometer, Location, Proximity Sensors, Cloud and Local Storage, Speech Recognizer, Simulation
Assemble, construct & program in Hardware Robot, Sensors simulation, See STEAM Outcomes in Action, Learn Electronics, AI, Structural & Algorithmic Approach
C++ Compiler based programmable language, Real time sensors coding and simulation, Engineering and Circuit Designing, Fundamental of Electricity
And many more courses to come!
GoGlobalways The Ultimate STEM/STEAM Learning Platform
With STEAM-focused education and a philosophy that guides students to become lifelong learners, We ensure that Students are future proofed, excel, and succeed in their higher education and life outside school .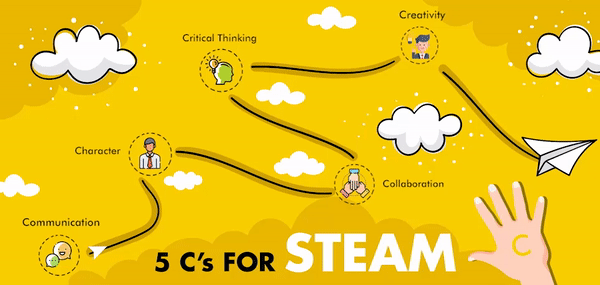 When Should STEAM Education Start?
We need to inculcate STEAM Education as a way to build a solid foundation. Experts agree that the earlier a child learns about STEAM, the more likely they are to develop a passion for it and pursue a career in the prospering STEAM fields. Even if they end up pursuing non-STEAM careers, it may still help them in terms of being an excellent problem solver and communicator, since application-based techniques can open the doors to success.
Why Learn Skills Online with GoGlobalWays
GoGlobalWays have pioneered a unique approach to teaching by conducting our online programs LIVE and in small, interactive groups of students.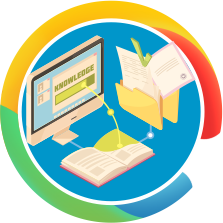 Our Curriculum
RESEARCH BASED World Class Curriculum Designed by IIT's ,PhD's and Academic Experts around the globe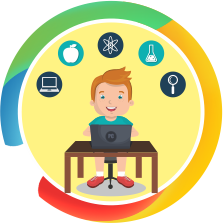 Self-Paced Learning
Read, re-read concepts again, perform activities multiple times, and gain the most out of your online learning experience at your own pace.Period Assessment with regular Quizzes and Assignments.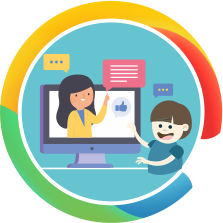 Back-Up Sessions
We have very strong support system for Backup Classes and Doubt Clearing Session to ensure students do not miss out on any 'Concept Class'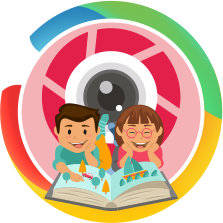 Our Focus
With STEAM-focused education and a philosophy that guides students to become lifelong learners and Independent Thinker.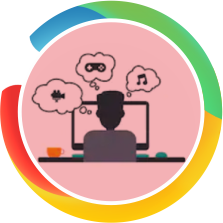 Behind the Screen
We are a bunch of Engineers, Educators, Professionals, Science-lovers, Builders and Makers with more than 20 years of Teaching and corporate Experience.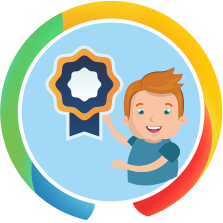 Certification
Each stage of learning has a set of courses, Get certified on completing every course and every Stage to boost up Kids Confidence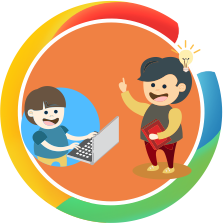 Best Instructors
We have BEST Young and Energetic expert STEAM Instructors who bring learning in a fun way and sort all queries of kids.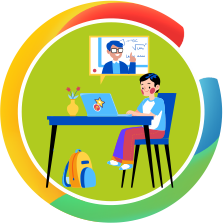 LIVE & Interactive Sessions
Engage Kid In Team Learning On Coding Skills so that Kids should know the value of Teamwork, Small Class Sizes 1:3 or 1:5 for better understanding.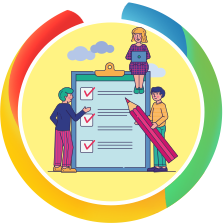 Contests
There are Monthly contests and chances to participate in various national/International competitions.
What Parents says about GoGlobalWays
I would say GoGlobalways is a best platform for kids to learn the coding concepts..Tanisha has done GoXpertGamer and Doing GoIntellegent learning AI further she will be doing GoXpertInventor making apps,it is totally practical based learning which can not be forgotten.
"Enrolling Kabir in the GoGamer course proved to be a great decision. It has really been beneficial to my son who enjoys coding  now. He has enjoyed creating the games . The teacher is patient and explains it all very well. I would definitely recommend it to other children too."
Enjoyable learning at the comfort of home and very co- operative teacher. My son enjoys his classes and it has enhanced his creativity. I recommend this course to all the parents out there. This is one of the best things I have done to my son Sahej. 
"GoGlobalWays is one of the best online platforms to learn coding. Any Kid can learn to code easily here as lessons are designed so simply. As I was never too handy with Computer Skills and now I can see Jaipreet  creativity, thinking, logical skills are improving. He eagerly waits for his class and love to code Games."
The best online platform for your child to grow and to see their bright future. GoGlobalWays, provides the best coding sessions in the world. Also the teachers are so sweet and kind , the most appreciable thing is they can learn in their comfort.
Came across the website post the announcement by the Government of India for making Coding an essential subject for Kids. Excellent Course Structure and Unique Method of Tutoring Kids. Sunavo is so excited for class which makes me happy. Highly Recommended.
Enrolling Purbayan with GoGlobalWays is the best decision i made for my child. By far it is the Best Coding website in terms of fulfillment of commitments, proper attention to the student, and the possession of advanced knowledge by the teacher in the field of coding. I am really impressed by them..keep shining 👍
Register a FREE Counselling Session with our STEAM Expert
Get to know about Our courses and how your Child can get 21st century skills
What is coding?
Coding is how we communicate with computers (aka "computer coding"), and what we use to build and run websites, apps, video games, and more. Learning to code is like learning how to speak and write in a particular language; a computer's language.
Why "every" kid should learn to code?
Years ago when all of this kids and code chatter started, you could have characterized it has hype because the whole idea was new and novel to the education system. And, while this "learn to code" popularity spike wasn't unfounded by any means, time was really the only thing that could tell us if it all was going to be a big fat flash in the pan.
Well, here we are.
My kid is too young, will he/she be able to understand the topics?
GoGlobalWays is  an Online platform and our courses are designed for kids of the age group 7-14. The classes are taken by Certified Early Childhood Coding experts who are trained specially to ensure that the kids understand the topics properly. The Curriculum is designed by IIT, PhD, Academic Experts around the globe, as per Kids Age.
Will coding help my kids to perform better in academics?
Coding improves kids' concentration by 75%. There is a significant increase in logical and abstract thinking. Also since coding is directly related to mathematics,Engineering  kids who learn to code are more confident in STEAM subjects. 
What are the benefits of teaching coding to kids?
Coders are in high demand
Coding provides a competitive advantage

Coding knowledge allows students better understand the world

Coding is fun and satisfying

Coding improves creativity

Coding improves problem solving

Coding improves persistence

Coding improves collaboration

Coding improves communication
What are the minimum requirements to take the course?
The classes are conducted online over the internet. The minimum requirement to take the classes are:
Desktop/Laptop

Webcam (Most laptops have webcams)

High-Speed Internet connection
Is the AI online course for beginners?
Yes! The AI online course has been prepared in such a way that kids and beginners of all ages can dive into the world of artificial intelligence and learn AI basics and machine learning basics faster than the Terminator can learn to say hasta la vista, baby.
Why should my child enroll in the AI online course?
Our AI online course will help your child develop important 21st-century skills such as critical thinking, problem-solving skills, creativity, etc.  and relate to the real-world around better. Moreover, AI, ML, and coding are the skills of the future and will open doors to successful careers. Last, but not least, they are fun to learn!
So what are you waiting for? Sit up straight and learn the skill of the future from home in an interactive and fun way with this special AI online course!
Do you have offline centers too?
As of now the classes are available online only.
Why GoGlobalWays ?
We ensure that the learning experience for the kids is unparalleled and hence, the classes are conducted as live sessions. Different kids have a different pace so Kids to know the value of Teamwork,  we have divided groups into 3-4 students for better understanding.