In real World STEM is not enough. It lacks vigour, energy and creativity of STEAM. 

Its important to provide the right tools for the growing minds to compete and prosper in the real world. STEAM provides the children with a right balance of Technical and creative education. Through this program,its our aim to provide kids with the opportunity to learn about important subjects in a brand new way, expanding on what they are already learning in school. STEAM program will enable the kids with content on different subjects. 
 Our course themes range from Coding for robots, Robotics, Animation, Coding, AI & Machine Learning, IoT, 3D printing, game design, Scratch, STEAM, Crafts and many more.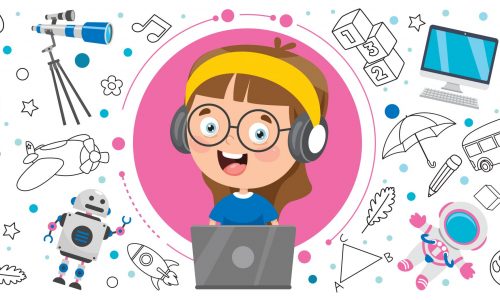 Coding is the building block of the technology of today and the future. Coding  Improves IQ & Logical reasoning & Increases Creativity. Learning how to code is fast becoming a must for the generation of today. Kids learn fundamentals of coding–logic, structure, sequence and algorithmic thinking–to generate creative outcomes eg animations and creating Games etc
The widened scope of STEAM curriculum can fit all academic and co-curriculum requirements, elevate the after school program or match the STEAM week theme in your school plan
Willful PARTICIPATION Initiative
GOGlobal allows students the flexibility to voluntarily choose the STEAM program as one of their optional subjects. This module can be delivered in two formats  In School format or After School Format
CURRICULUM INTEGRATION Initiative
GOGlobal can integrate itself with the school's annual calendar. STEAM program is available across all grades and levels. GoGlobal Certification Classes will take place during the normal school hours and within school premises.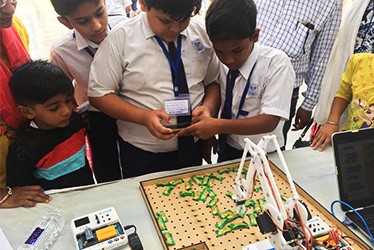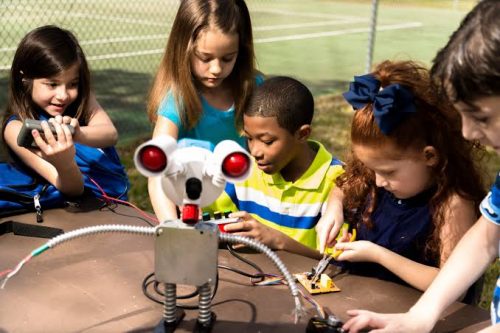 For an extended holiday plan, we offer Summer/Winter camps for kids within the age group of 4 to 14 years.  
Each week features a different theme. Children will have fun tackling new projects, learning new concepts and forming new friendships during the camp. While our focus is on creative use of STEAM, our curriculum also recognizes that children learn at their own pace and learn the most when they are having fun.
We can customise STEAM content to suit a specific theme which can be delivered on request through a private workshop.
Birthday Party Celebration
Golden Age workshop
In 21st Century's Global Economy, it is crucial for students to recognise opportunities and compete with their contemporaries.
GOGlobal undertakes specialized training of select students for various National and International Robotic competitions.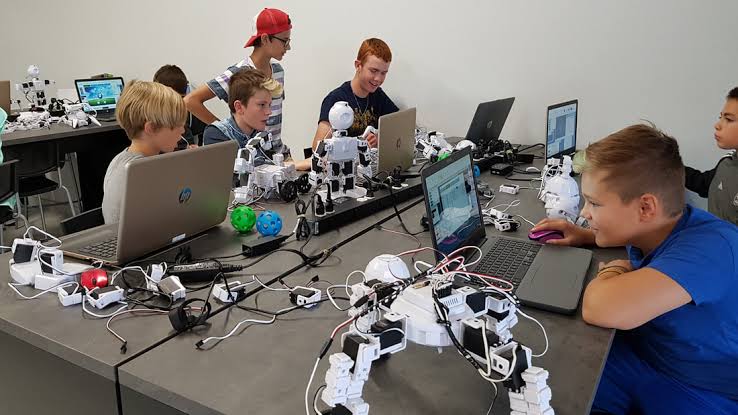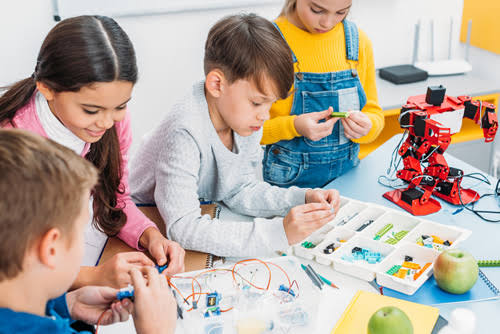 Schools signify a major part of children's lives.When schools take upon themselves to incorporate new and improved changes then progress becomes faster and easier for children and parents.
GOGlobal offers technical consultancy to schools interested in setting up a STEAM Labs at their premises and equip the Faculty with STEAM principles.