Immersive Learning With World-Class STEM Curriculum
A One-Stop Solution For STEM Curriculum and NEP Implementation
Immersive Learning With World-Class STEM Curriculum
A One-Stop Solution For STEM Curriculum and NEP Implementation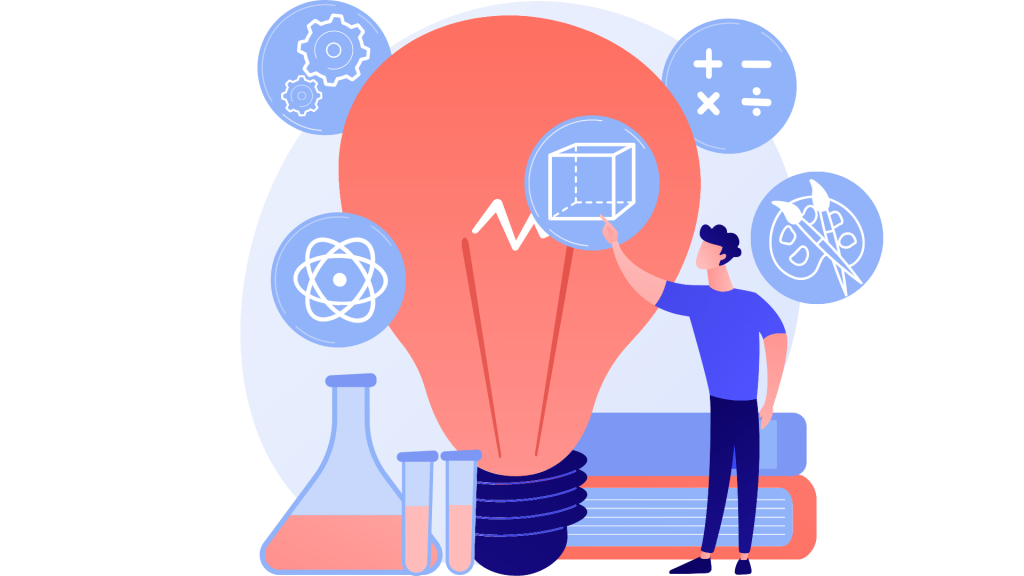 Curriculum For New-Age Learning
Our WORLD-CLASS STEM curriculum for schools was curated to bridge the gap between the skills demanded by the industry and the ones offered by conventional coding courses. Using the project-based methodology and grade-wise intensive course structure, schools can prepare your students for a tech-ruled future.
The BEST grade-wise STEM classroom package for educators who want to teach their students 21-st century skills in a fun-filled classroom environment on school premises. As a part of the program, we provide STEAM and Robotics kits and an expert instructor who helps kids perform hands-on activities and create real-world application-based projects. The curriculum employed is curated by scholars and educators from leading universities to enhance the learning experience and make it more interactive.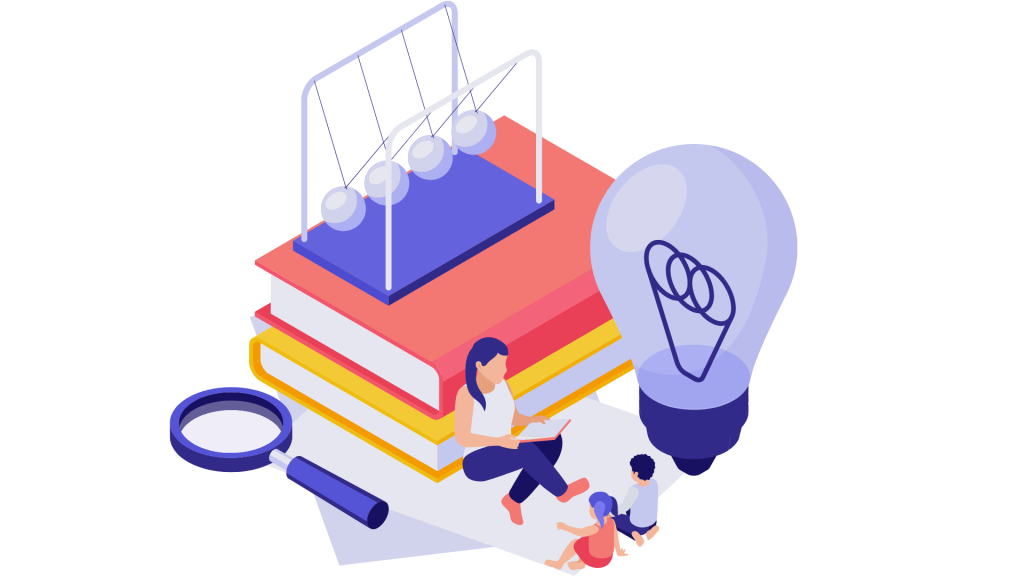 School Innovation Program
Coding-AI-Robotics Program For Schools
Education That Empowers with STEAM Ladder
Empower your students with a holistic Annual STEAM Ladder© Proprietary curriculum designed to suit every grade's needs. We've incorporated a sophisticated system that helps kids to steer through STEM education while boosting the three C's- Creativity, Curiosity, and Capacity.

Grade-Wise STEM Curriculum
We have devised a grade-wise curriculum that enables the learners to taste all the STEM modules and learn the skills of the future. It includes 32 sessions with Game designing, App Development, Robots, 3D Design, and much more. By the end of this program, students will be able to navigate through the new-age technology with ease and confidence.
Grade 1
Grade 2
Grade 3
Grade 4
Grade 5
Grade 6
Grade 7
Grade 8
Grade 1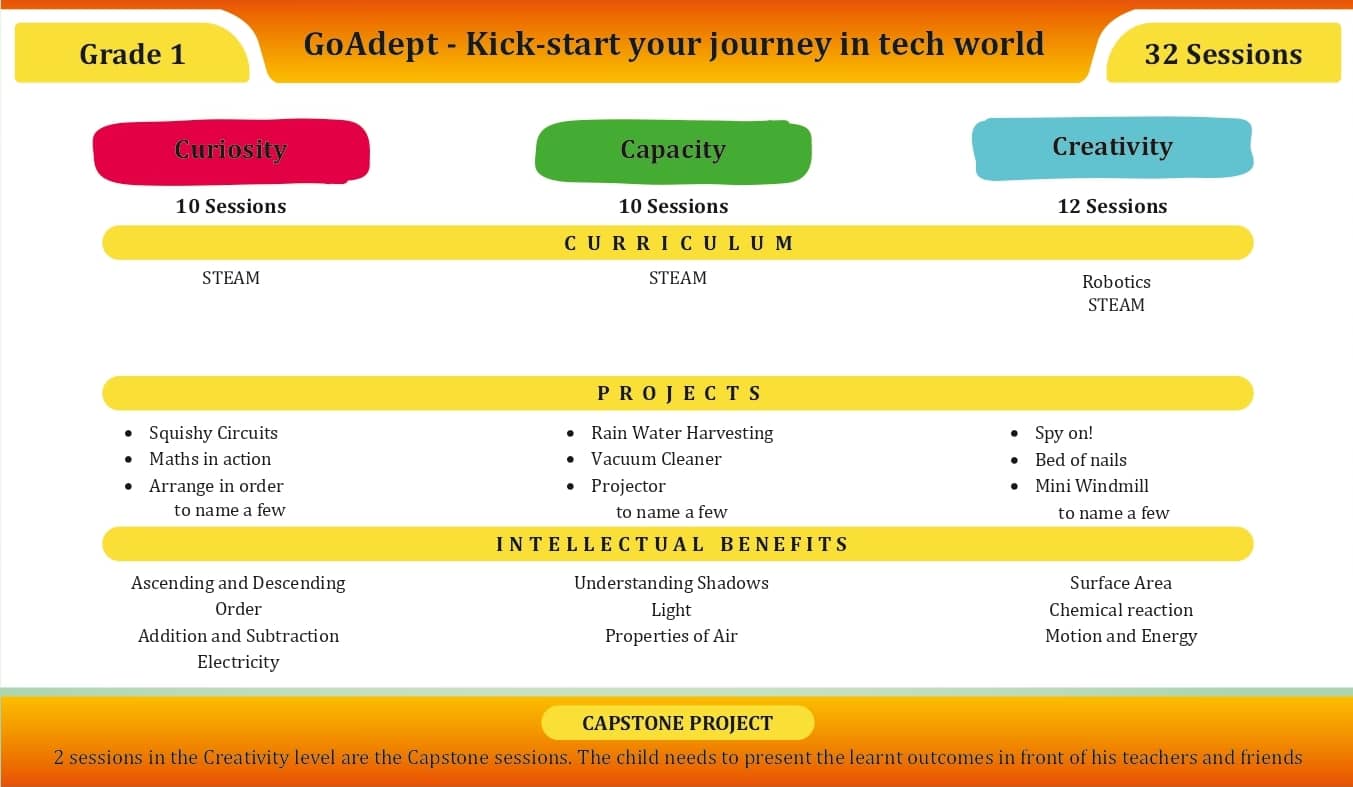 Grade 2
Grade 3
Grade 4
Grade 5
Grade 6
Grade 7
Grade 8
What's New With GoGlobalWays
With the changing world, we bring the latest addition to our courses, is the Augmented and Virtual Reality courses to the schools near you. Let the kids take the virtual journey in learning concepts by not just reading them but even experiencing them.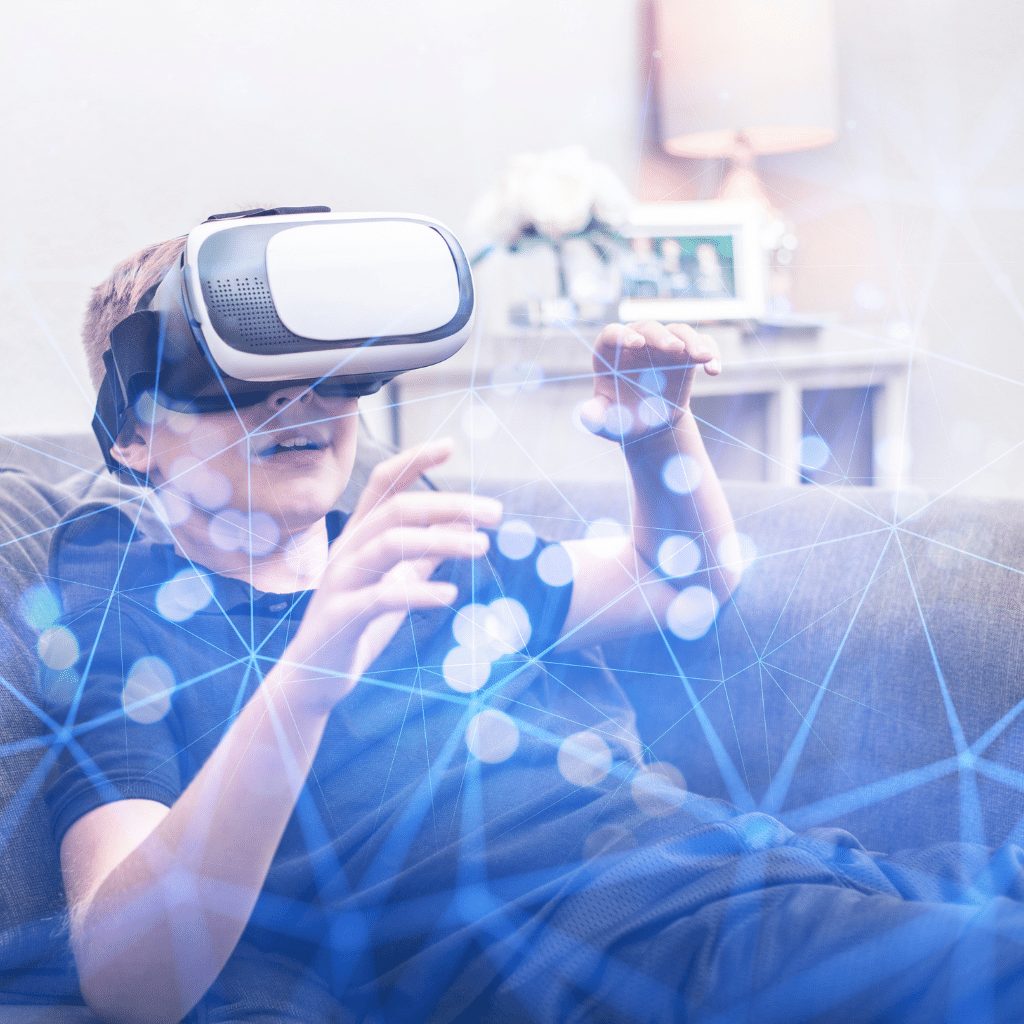 360° Curriculum: Fit for All
Syllabus covering all the topics from Grade 8 to Grade 10. Learn Physics, Chemistry, and Biology like never before.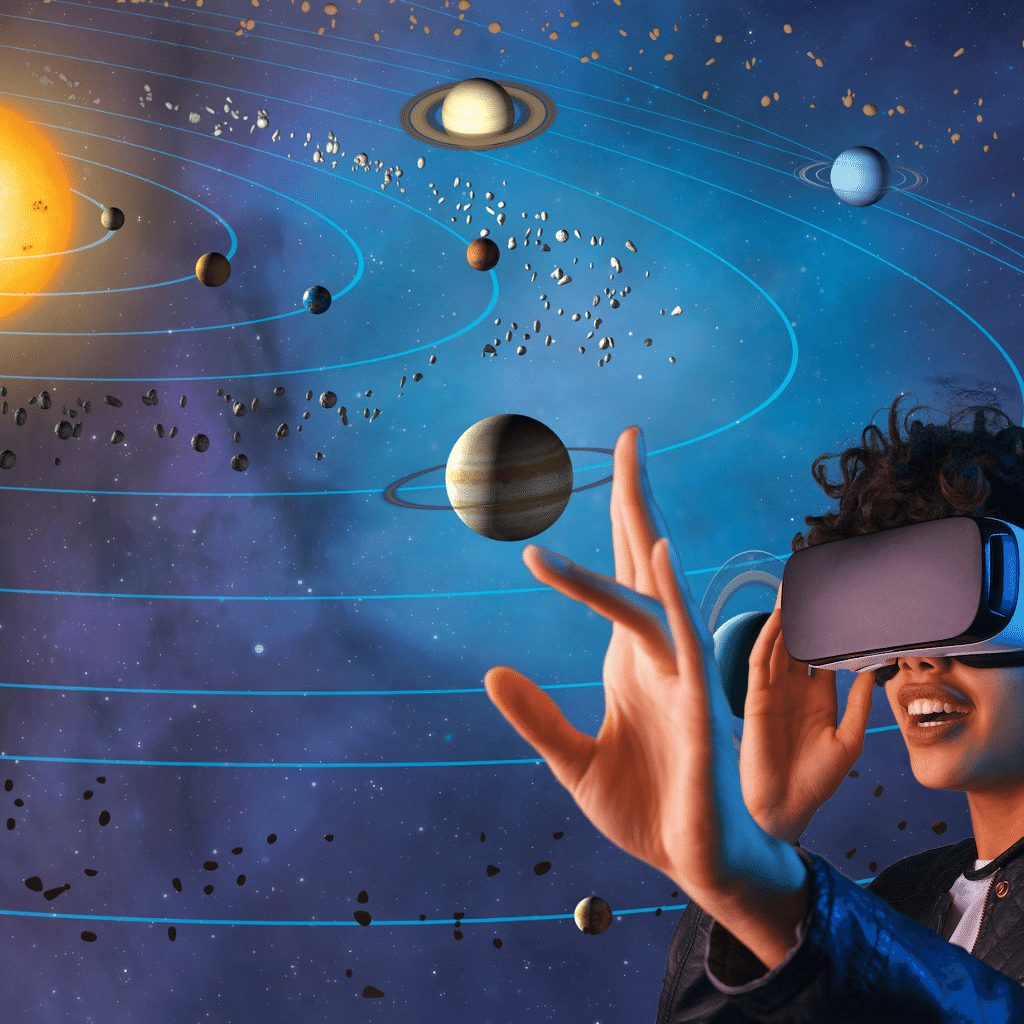 Interactive Learning: Virtual Tour
Interact with the environment and learn in real-time with the VR Concept in hand. Bring the curriculum designed to LIFE.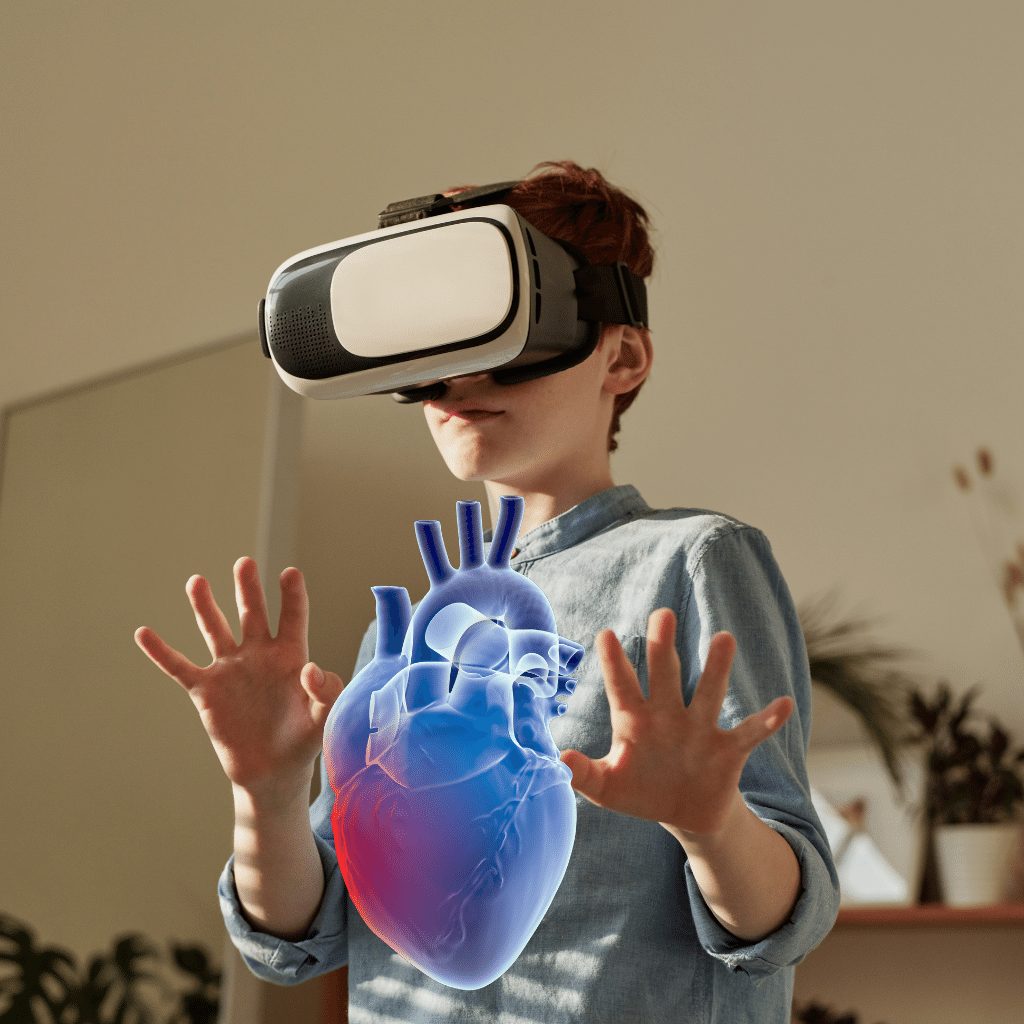 VR classroom: Ready to Launch
Get in touch with us, and we are on the way to help you set up an entire lab and get the VR education started.
Why GoGlobalWays?
GoGlobalWays is a leading and trusted EduTech brand that offers after-school STEM program, labs, curriculum and courses for each grade using Bloom's Taxonomy and PBL approach recommended by leading universities and educators across the globe. At GoGlobalWays, we strive to equip kids with future skills and propel them towards excellence in their careers.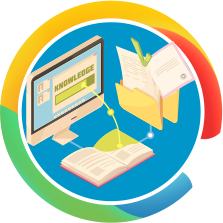 Coherent Curriculum
Based on STEM and Bloom's taxonomy to develop core competencies in students.
Real-Time Competitions
Access to competitions in partnership with top institutes and schools preparing kids for the highly competitive world.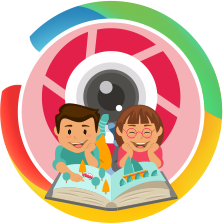 Affordable Learning Solutions
With STEM.org accreditation, we aim to provide reliable and accessible STEM education to every kid.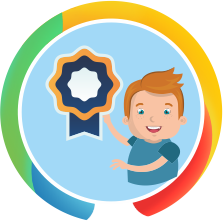 Learning That Continues
Lifetime access to view all content, projects, and quizzes to stay ahead of the curve while monitoring the student's progress.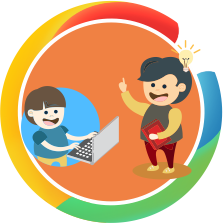 Expert Educators
Carefully selected educators that work relentlessly to make sessions more informative and interactive.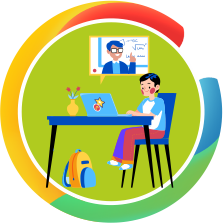 Peer Sessions
Batch sizes of 3-4 sessions to provide a healthy competitive environment that encourages brainstorming.
Imagination is the only way to think beyond what we already know
Why do we need STEAM education?
In the real world, STEM is not enough. It lacks the vigor, energy, and creativity of STEAM. STEAM instills a passion for learning in students and encourages them to take unpursued paths to excel in their lives. GoGlobalWays is in the venture of providing reliable, accessible, and affordable STEAM education for kids, and we have curated world-class learning resources for fulfilling this purpose. STEAM is based on a project-based learning methodology where students explore the five disciplines– science, technology, engineering, arts, and math. Students get to create real-world application-based projects to understand the things they're learning about in their classrooms and comprehend the concepts in a much better way.
Why is STEAM important in early childhood education?
STEAM empowers students as well as teachers. It utilizes a project-based pedagogy that enables students to learn about science, technology, engineering, arts, and math while having fun. We need STEAM education because it's high time that we stop pushing our young ones to stress over grades and exams. Instead, we need to teach them skills that will help them move the needle in the world and create a positive impact.
What are benefits of STEAM learning?
The kids enrolled in STEAM learning were observed to have– out-of-box thinking, enhanced creativity, innovative, enhanced confidence, higher self-esteem, more curiosity, better academic performance, and a sense of independence while working on projects that gave them a sense of purpose. 
STEAM learning empowers kids and teachers. Join us in this pursuit to make sure education is more than just books and grades for kids.
How much does STEAM cost?
Eleanor Roosevelt said that the future belongs to those who believe in the beauty of their dreams. Although there is no price tag for education that empowers us, we've made sure that we provide an affordable one-stop solution for STEAM lessons.
How To Get Your Kids Interested In STEAM?
STEAM education has been aligned with how kids perceive what they learn in their early years of development. The foundation of this pedagogy is– hands-on learning. Children experiment and get curious to understand their lessons much better. Understanding things gets even more interesting because they can create projects by applying the same concepts they learned. We encourage kids to develop endless curiosity and a mindset to question everything they see. And to answer the question, you don't need to get them interested in the curriculum because the peer-to-peer interaction and project-building aspect will keep them hooked from day one.
How Coding is a Part of STEAM Learning?
The future is STEAM, and coding especially will be a skill kids need to hone to stay ahead of the competition. From conventional entrance exams like JEE to helping them pursue something that serves their life purpose, coding is crucial. Kids develop abstract thinking and start to comprehend their lessons more logically. Coding is a foundational aspect of STEAM learning that allows kids to learn other things and employ their scripts to create projects that positively impact the world.
Why Are Robots Used in STEAM Education?
The future will focus on automating things and eliminating human intervention as much as possible. Robots play a crucial role in creating that future. Studying robotics in STEAM education helps kids understand this much better and learn about things like automation from an early age. This knowledge not only empowers them but also makes sure they're future-ready! Besides this, robots also help us provide a more immersive learning experience where kids work on projects that inspire them. It serves as a bridge between conventional and experiential learning.
How our Products are Best?
We offer lessons and learning resources for kids aged 7-14 years old. All the courses and study material has been designed by experts and scholars from leading institutions like IIT.  The courses are age-appropriate, backed by scientific research, and developed after years of experimenting. They cater to the needs of a 21-st century learner, and the accessibility allows kids to learn whenever, however, and wherever they want!
What is GoGlobal STEAM teacher training?
As we said, we're on our journey to create a one-stop STEAM learning platform with end-to-end NEP implementation. We offer STEAM tutor training to empower them so that they can easily provide an engaging and nurturing learning environment for their students. We provide them with a holistic training programme where they get the tools they need along with constant support. After all, why should kids have all the fun?
What is NEP 2020?
The National Education Policy of India 2020 (NEP 2020), which was approved by the Union Cabinet of India on 29 July 2020, outlines the vision of new education system of India. The new policy replaces the previous National Policy on Education, 1986.[a] The policy is a comprehensive framework for elementary education to higher education as well as vocational training in both rural and urban India. The policy aims to transform India's education system by 2040. 
The main takeaway can be that the government has has recommended coding as a subject for class 6 onwards.
How does GoGlobalWays provide solutions for NEP 2020?
GoGlobalWays has designed STEAM curriculum for schools from Grade 1 to Grade 10. All the important subjects and technologies like Coding, AI, Robotics, IoT, etc., which kids needs to study from an early age are all covered in GoGlobalWays' STEAM Curriculum.
Looking for Learning Solutions that Inspire