Transform your kids into Innovators. Our revolutionary curriculum is designed to help students develop the skills of next Generation!

A complete end to end solution for
NEP Implementation
GoGlobalWays is not just an EduTech venture but a part of existing academic curriculum. The curriculum is meticulously designed for each grade and follows Bloom's Taxonomy and PBL approach with a complete 4C structure (Connect–Construct–Contemplate–Continue), as recommended by the leading Universities and Educators across the globe. At GoGlobalWays, each child is seen as future's innovator and is nurtured accordingly.
We provide a primary foundation for learning, exploring, problem-solving, and building an understanding of the world, which enhances the Cognitive skills, promotes healthy development and critical thinking skills, reinforces memory and helps children understand cause and effect.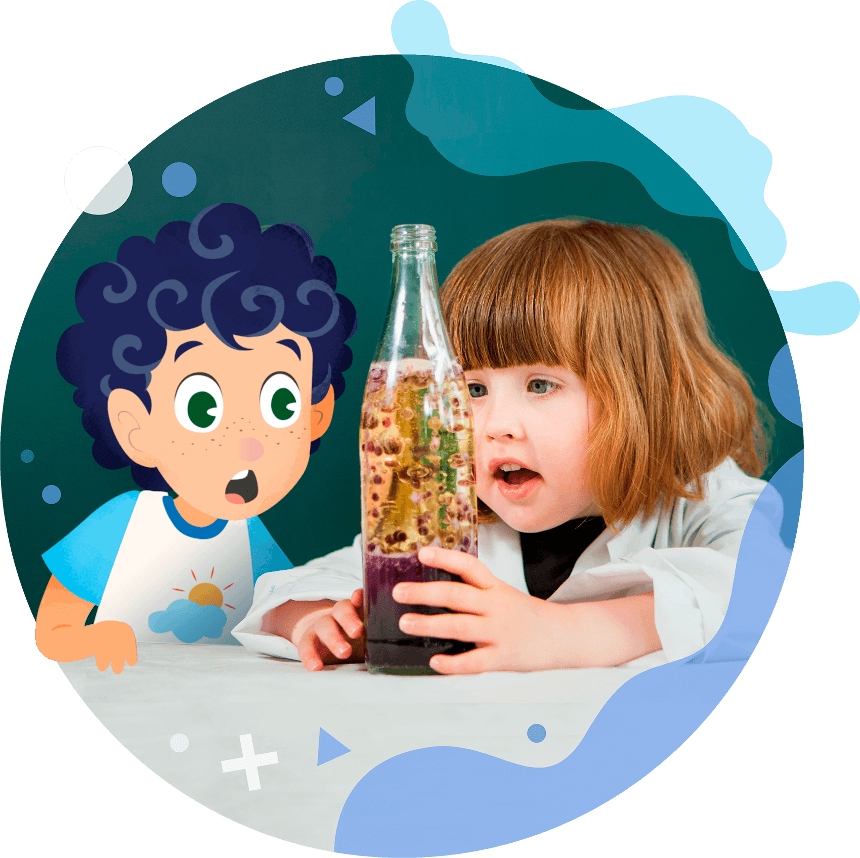 We use the latest scientific research on how young children learn scientific thinking?
We all know that science education for young children is important. Our world needs people that can think scientifically and the foundation for scientific literacy is built in early childhood. Play is the most effective way to build a young child's understanding in STEAM.


Learn-by-doing STEAM teacher training
We know that many early educators feel they have not received the necessary training to implement STEAM education and feel they need support. Our model is designed to give teachers all the tools they need. We provide both training and lesson materials that steer to do STEAM education playfully.
Our School Innovation Programs

As part of the program, we provide STEAM and Robotics kits and an expert Instructor who would conduct the program. The outcome of this program has proved to be very effective for imparting a child's thinking and application to theoretical learning. Our Programs are designed to grow with our students we call it Ladder.

Annual STEAM Ladder© Proprietary curriculum

Grade Wise Programs throughout the year K-9 The learner will be getting the taste and flavor of all the STEAM modules throughout the year. The curriculum includes 32 Sessions with Game designing, App Development, Robots, 3D Design and is blended with all the STEAM outcomes.
Grade 1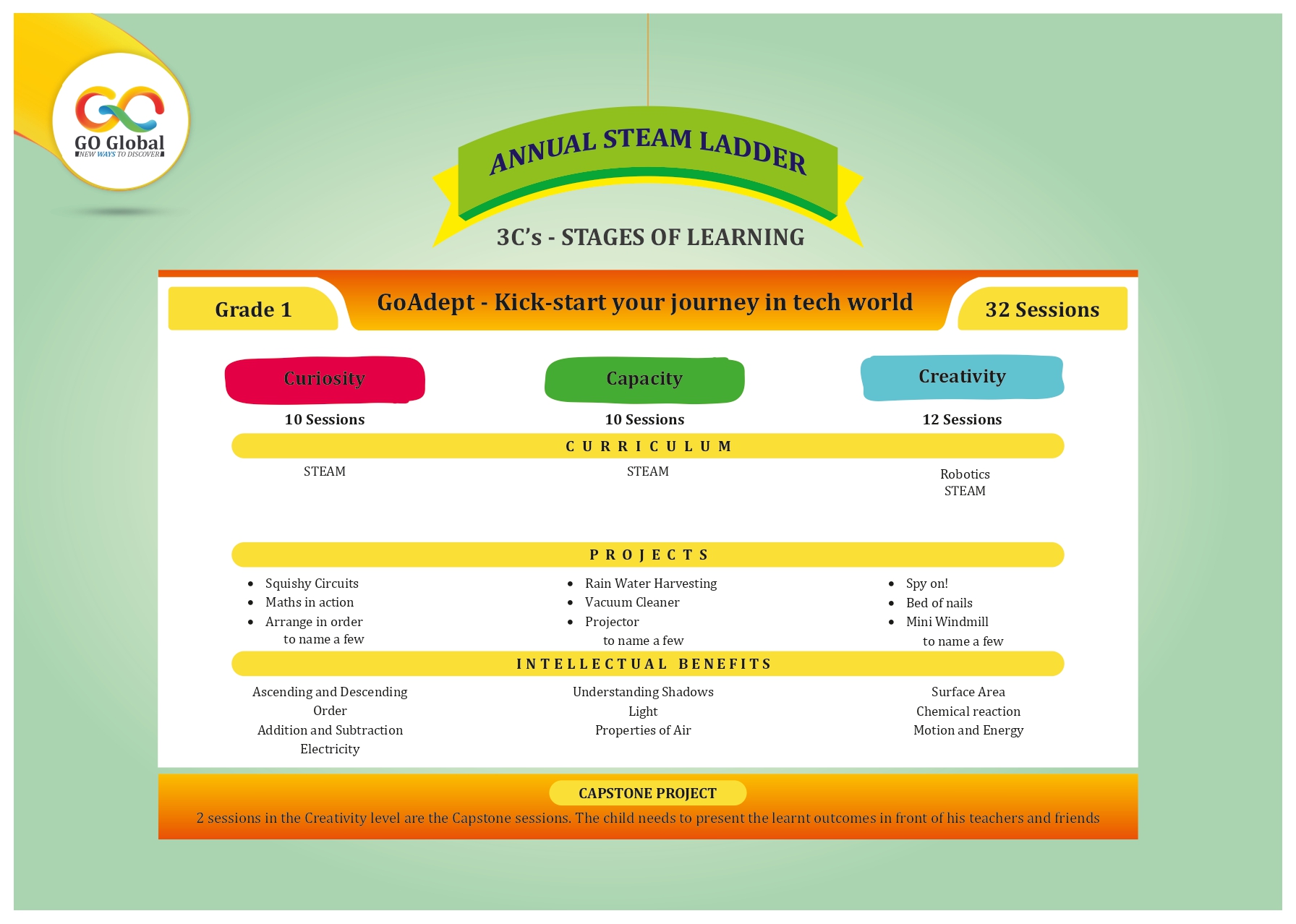 Grade 2
Grade 3
Grade 4
Grade 5
Grade 6
Grade 7
Grade 8
STEAM | AI | ROBOTICS | Machine Learning | GAME DEVELOPMENT | 3D DESIGNING | ANDROID APP DEVELOPMENT | IOT
Interested in implementing GoGlobalWays Annual STEAM Program in your School/Groups?
Founder,CEO
STEAM education is gaining popularity in schools across the country. Learn why educators are adopting this framework and how students are benefitting.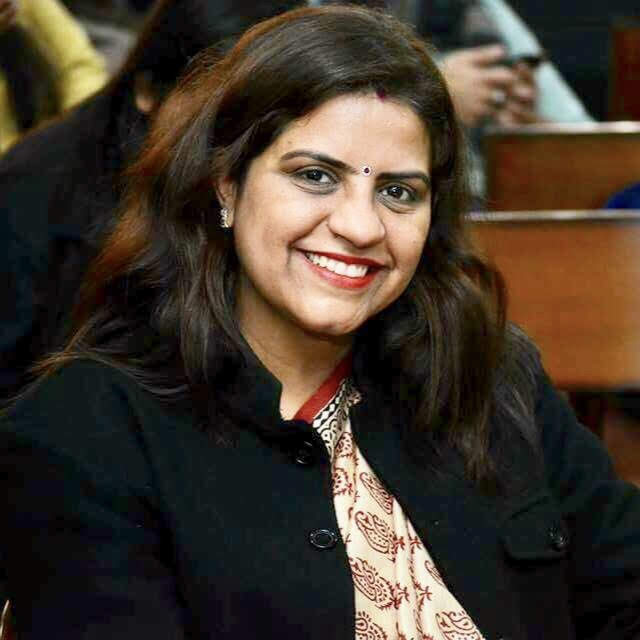 Imagination is the only way to think beyond what we already know
Through this Program its our aim to provide kids with the opportunity to learn about important subjects in a brand new way, expanding on what they are already learning in school. STEAM program will enable the kids with content on different subjects. 
Our School Innovation Programs till GRADE K-9, with  course themes range from Coding for robots, Robotics, Animation, Coding, Artificial Intelligence, Machine Learning, 3D printing, game design, Scratch, STEAM, Crafts and many more.
STEAM Lab: Where Students Are Transformed into Innovators
A system of innovation, if taught from an early age, helps students become aware of the applications of what they learn at school, helps develop a problem-solving aptitude, motivates them to focus more on the theoretical aspects of STEAM, and makes them capable to make better career choices. That is exactly what a STEAM lab does: encouraging children to become active learners by getting their hands dirty and helping them develop skills that'll help them become able leaders, innovators, and problem-solvers.
GoGlobal Ways helps you create and nurture an ecosystem of learning-by-doing with its unique Innovation Program, which involves establishing a STEAM Innovation Lab and providing training over an Innovation Curriculum.
Are you an educator in need of effective learning solutions?