Computers are magical. Learning about computer parts is a great way for kids to develop an understanding of how computers work and to introduce them to the basics of technology. It can also help to build problem-solving and analytical skills. As kids learn more about computer parts, they can use this knowledge to troubleshoot computer issues, build their computers, customize settings, and more. Let's discuss this in brief.
A computer is an electronic device that processes data and is made up of hardware, software, and other input and output devices.
Hardware is the physical components of a computer, such as a motherboard, processor, RAM, ROM, hard drive, and peripheral devices such as the mouse, keyboard, printer, and scanner.

Software is the programming or set of instructions, that tells the hardware what to do and how to do it. Operating systems, applications, drivers, and other software enable the hardware to perform its tasks.

Input devices are used to enter information into the computer, such as the keyboard, mouse, microphone, and scanner.

Output devices are used to display the information, such as the monitor, printer, and speakers.
The use of computers in day-to-day life is becoming increasingly prevalent. Computers are used for a wide range of tasks, such as word processing, data analysis, creating presentations, web browsing, gaming, and more.
Computers are also widely used in the business world and are invaluable tools for managing finances, calculating payroll, creating marketing materials, analyzing data, and more.
In the educational world, computers are used for a variety of tasks, such as researching topics, writing essays, creating multimedia projects, and more. 
Have you ever wondered what's inside your computer? Does your computer contain a little wizard? Unfortunately, the answer is no, but the interior of your computer is still far more fascinating! Find out by reading on! 
Today, we'll walk you through the components of your computer. Starting with the crucial hard disc, we'll go to the screen in order. 
Parts of a Computer for Kids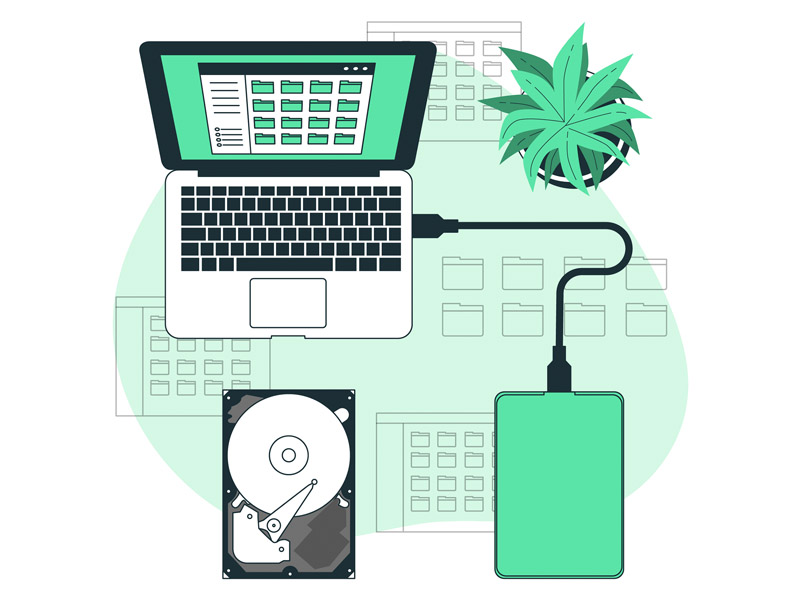 A hard disk is a storage device for computers that consists of a round platter or platters with magnetic material that is used to store data. It is generally used to store large amounts of data but can also contain programs, and media files such as photos, music, videos, and others. The data is stored on the hard disk in the form of tiny magnetic particles, which are read and written by a magnetic head that moves across the surface of the disk.
Hard disks are available in a variety of sizes and capacities, ranging from a few megabytes to several terabytes. They are typically divided into two types: internal and external hard disks. Internal hard disks are found inside a computer's case, while external hard disks are self-contained units that are connected to a computer via a USB or Firewire port. 
Hard disks are typically composed of several components, including the spinning platter, the head, and the motor. The spinning platter is made up of a metal or glass material that is coated with a thin layer of magnetic material. When the hard disk is spinning, the magnetic head reads the data stored on the platter by detecting the magnetism of the magnetic material. The head then writes the data on the platter. The motor is responsible for spinning the hard disk at a constant speed. 
Today's most popular hard disks include the Toshiba Canvio Basics Portable Drive, the Silicon Power Portable External Hard Drive, the SanDisk Extreme Portable External SSD, the Seagate Game Drive Portable HDD, the WD Portable Gaming Drive, the Samsung T5 Portable SSD, the Toshiba Canvio Gaming Portable Drive. These hard disks provide high performance, reliability, and storage capacity, making them ideal for both home and professional use.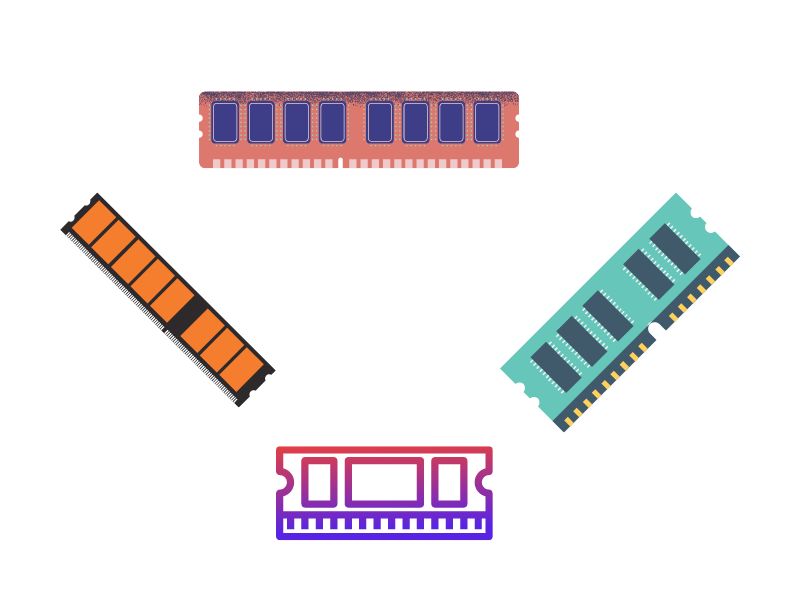 Random-access memory (RAM) is a type of computer memory that can be randomly accessed by a processor to store and retrieve data. RAM is a volatile memory that requires power to store data, meaning that the data stored in RAM is lost when the power is turned off.
RAM is typically measured in megabytes (MB) or gigabytes (GB). The most popular RAM sizes are 4GB, 8GB, 16GB, and 32 GB.
DDR5 RAM is the latest to hit marketplaces, but it doesn't mean it's the best. DDR4 is much more common to find and more compatible with most computers, while DDR5 is more expensive and might not work on all PCs or laptops. Ultimately, you'll have to decide what fits your RAM needs for the best RAM for your PC.
Read Also: Block Diagram of Digital Computer: Block Diagram Of Computer System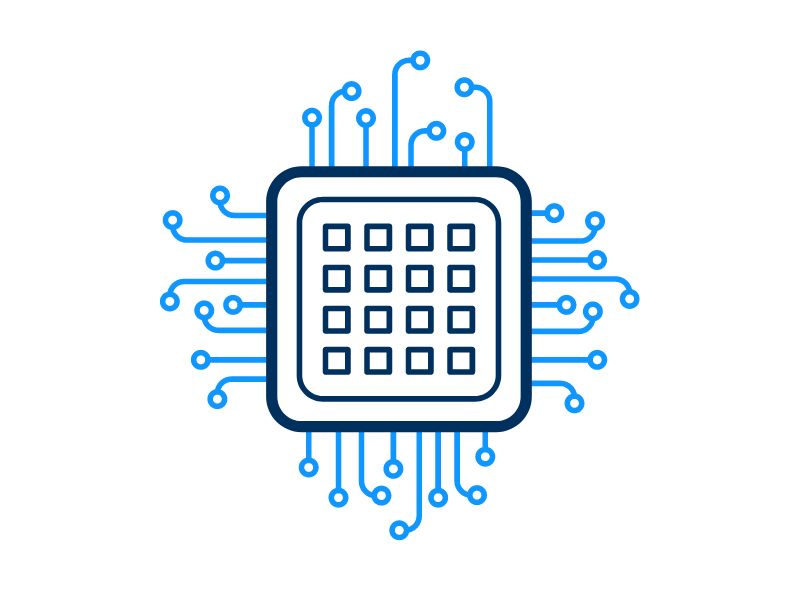 It is a crucial component that allows a computer to think, process, and execute instructions. The processor is responsible for carrying out the instructions of a computer program by performing the basic arithmetic, logical, control, and input/output (I/O) operations specified by the instructions. 
Processors are typically measured in terms of their clock speed, which is the number of instructions they can execute per second. Higher clock speeds mean a processor can work faster and therefore more efficiently. Additionally, processors can have multiple cores, allowing them to process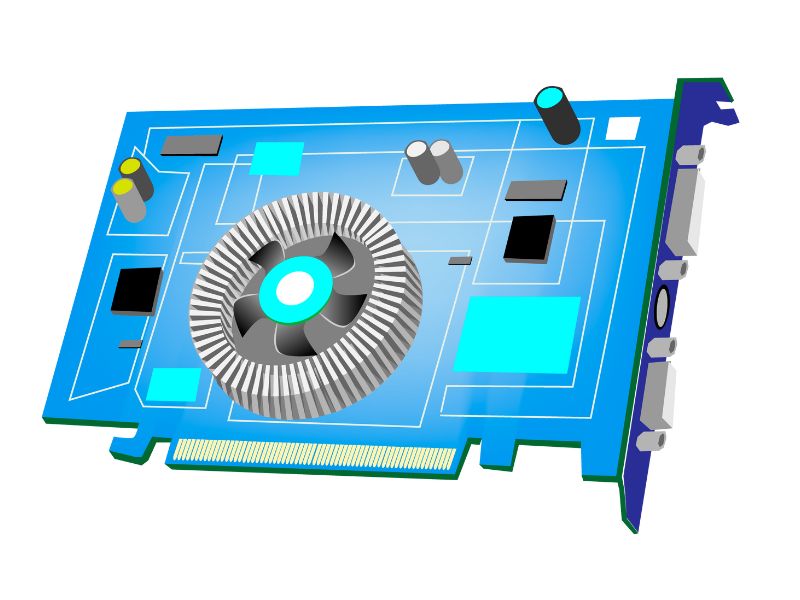 A graphics card is a hardware component that is used to process and display graphics. It is responsible for rendering images, video, and animation to a monitor or other display device.
Graphics cards offer a variety of features, such as improved resolution, faster frame rates, and support for newer technologies. They also come in a variety of sizes and prices, ranging from budget-friendly options to high-end models. When choosing a graphics card, it is important to consider the amount of video RAM, the type of GPU, and the intended purpose.
Read Also: Characteristics of Computer System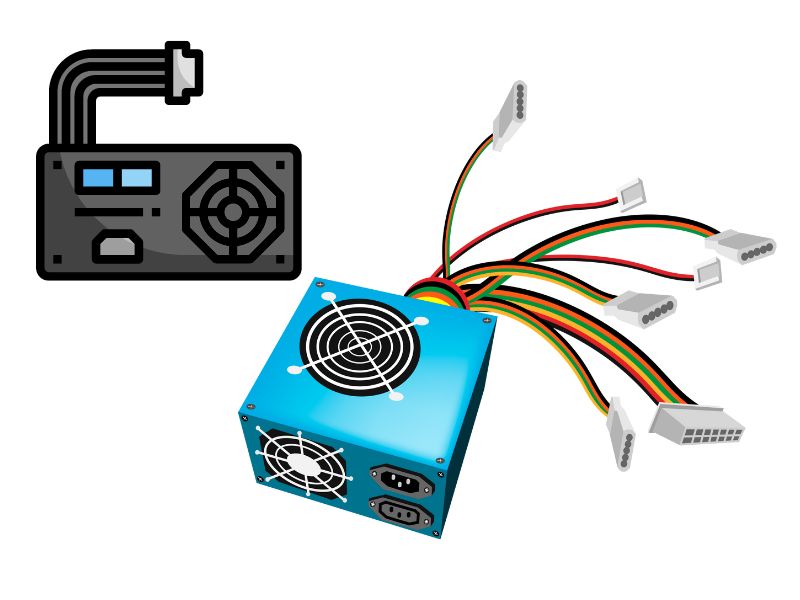 Your computer wouldn't function if it didn't have electricity to power these components! The computer receives its power from the power supply. Desktop computers plug into a wall, whereas laptops use batteries.
It converts the alternating current (AC) from the wall outlet into direct current (DC) for the computer components. It also regulates the voltage and current to prevent the computer from being damaged.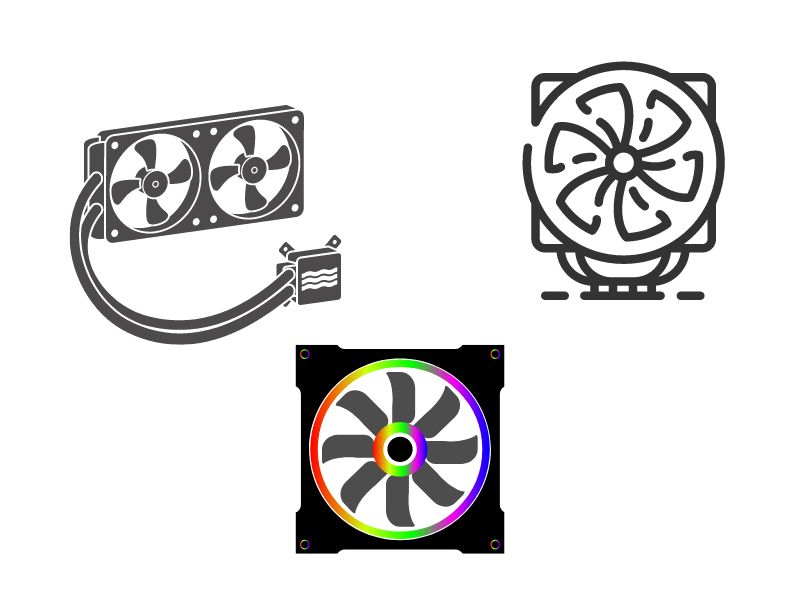 Have you ever noticed a heat-up of your laptop? Or perhaps you've heard your PC blowing softly? These components have electricity running through them, which causes computers to become hot. 
A computer fan cooling system is a device that helps keep a computer cool by circulating air around it. It consists of one or more fans that draw in cool air from outside the computer and exhaust the heated air out of it. The computer's power supply usually powers the fans, but external power sources, such as a wall outlet can also power them. The cooling system helps to regulate the internal temperature of the computer, ensuring that the components do not overheat and become damaged.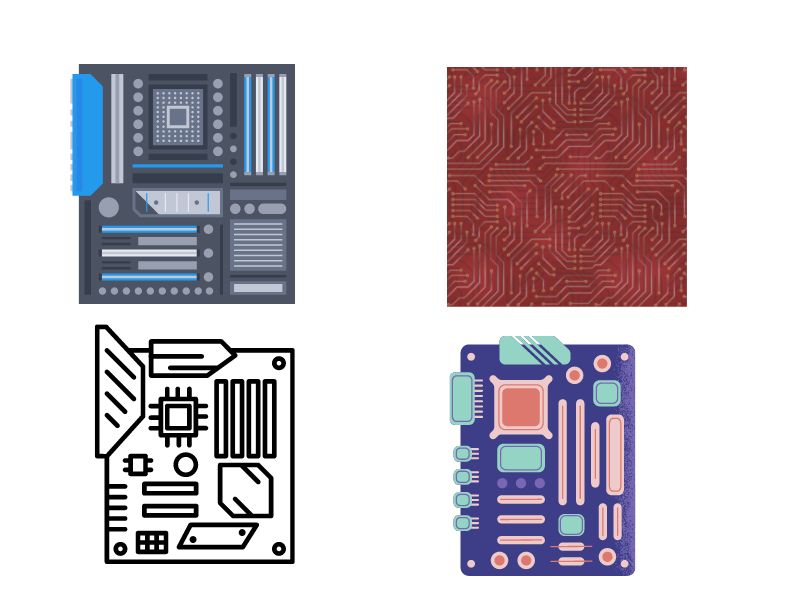 All of these components are linked together via the motherboard. The motherboard is a large piece of silicon that holds the computer's internal components and contains electrical channels that allow electricity to move between them.
It also contains various slots and ports for expansion cards, memory modules, and other components. The motherboard is the central hub of a computer, connecting the various parts and allowing them to communicate.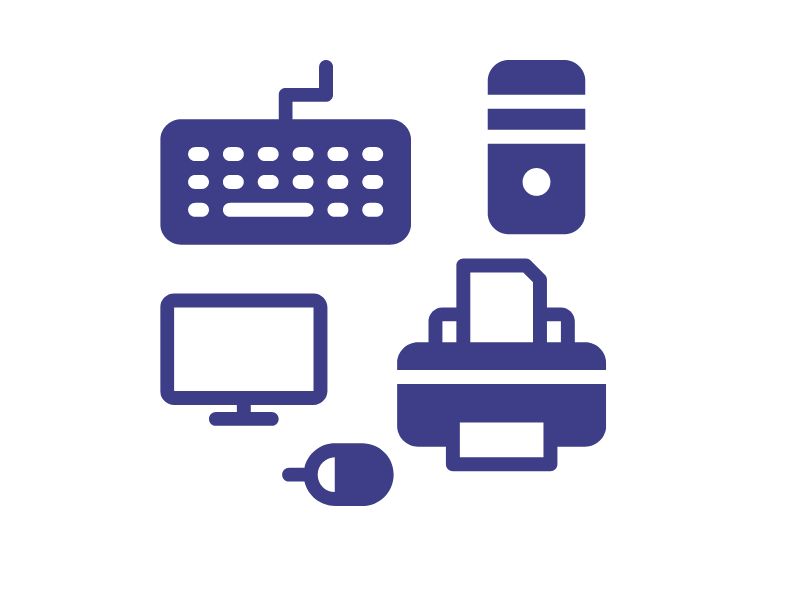 A peripheral is a device that connects to a computer system to expand its capabilities. Common peripherals include printers, scanners, speakers, microphones, external hard drives, and other input/output (I/O) devices.
What can you connect to these external ports?
A computer screen is the display unit of a computer system. It can be either a cathode ray tube (CRT) monitor or a flat-panel display such as a liquid crystal display (LCD) monitor. The image on the screen is created by a video card that sends signals to a monitor. The monitor displays the image using its circuitry. The resolution and size of the photo depending on the size and type of the monitor. 
In conclusion, the parts of a computer system are essential for the smooth functioning of the system and a great tool for kids to learn about and explore the world of technology. Each part has a specific purpose and function, and when all of the parts are properly connected, the computer system can operate efficiently. Without the proper parts, a computer system cannot function properly and could experience a variety of issues. Therefore, it is important to ensure that all of the parts of a computer system are in good condition and compatible with one another. By understanding these parts and how they work together, kids can become more knowledgeable and confident in using computers.