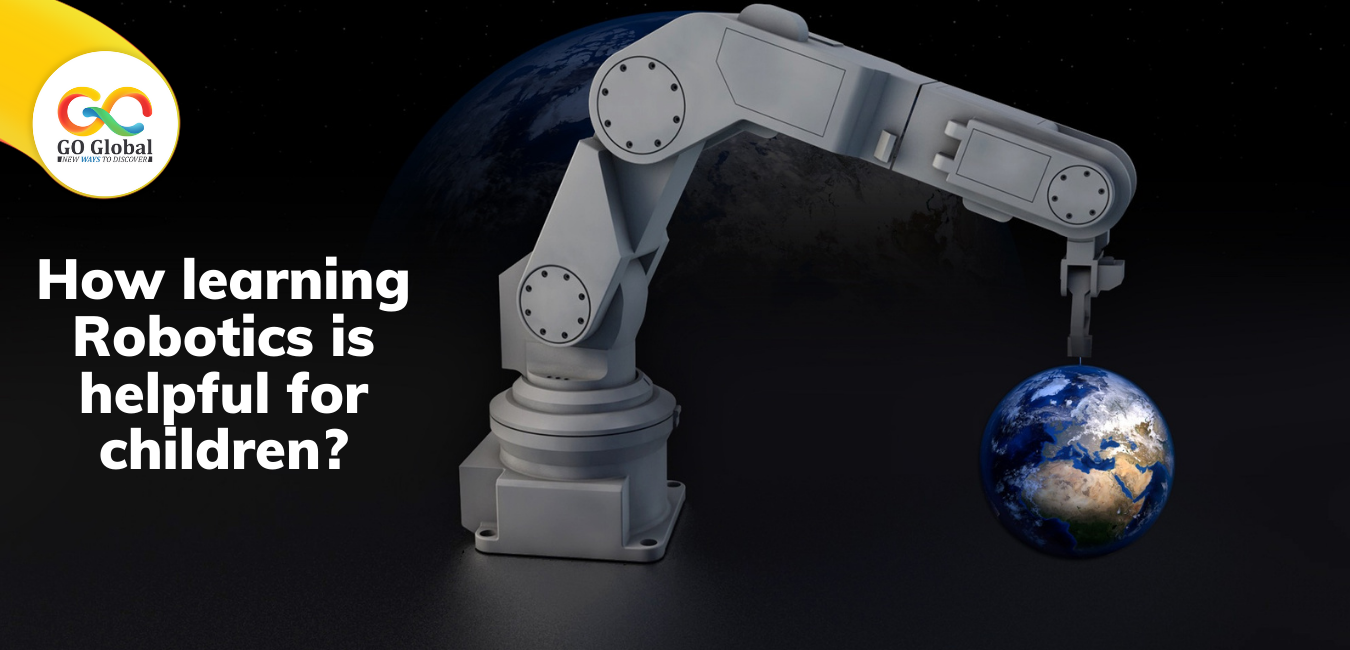 Robotics at such an early age sounds fascinating. But it's the most important skill nowadays that makes your kid capable of attaining a healthy livelihood in the future. A skill that every kid should know and understand its core is none other than robotics which children also find exciting.
Every kid loves to play with robots and captivate them with the way they work.
So they found an interesting game to play and unknowingly your kid could learn an interesting skill. Learning robotics is one of the best skills in the enlightenment period of technology where every young mind should understand the basic concepts of robotics. It helps the kid in their cognitive development and empowers reasoning as logical and analytical. GoGlobalWays tries to educate every young mind in the best possible manner and maintain a harmonious atmosphere in their session. We are one of the specialized educational institutions that provide learning and a cohesive atmosphere.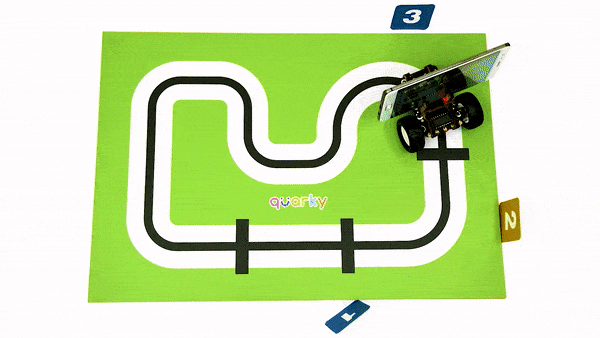 Types of Robotics courses available for kids
The branch of robotics comes under the fundamentals of STEAM that includes every aspect in a broader sense. But what type of robotics course would be the best and most appropriate one is important to note and take into consideration.
 

Every parent or guardian gives their child the best academics and when it comes to the branch of science and technology, it becomes more important to choose the most appropriate course and branch for the young minds. GoGlobalWays offers several types of robotic courses for kids that help and enrich the intellect of your kid. Every type of robot inculcates its perks that support the young ones in the journey of their growth and development. Some of the courses that are available for kids are following:-

A course where young minds are able to produce a robot that can be controlled with the help of gestures. In the early ages, no kid was able to code but can perform any task with gestures and such types of courses are perfectly meant for the kids. This course makes the growth of your kid at a faster pace where they learn to link, works the mechanism of machines like motors, calibration of sensors, and a lot more. Get your child to indulge in the basics of robotics first and then move towards an advanced level of it.

 

Another course available for kids in respect of robotics is those mobile-controlled robots where a kid can manipulate the device with the help of mobile. Such Type of course makes the device portable due to one of its keen advantages that it is controlled by phones.

As a parent or guardian, you can also choose another robotics course for your kid where a robot can be detected with the help of edges and is known as an edge detection robot course.

If your kid loves to play games involving fire, warriors and guns then the fire fighting robot course is specially designed for such kids where a kid learns to build a robot that can fire with the aid of sensors. Such a course not only encourages kids towards STEAM but also captivates their interest in this field. Such a type of robotic course young minds to develop the reasoning, detection mechanism,  how it works, and a lot more.
However, it is noteworthy that every robotics course available for kids stimulates the growth of the child and strives the same. 
How learning Robotics is helpful for children?
At the early and tender age of a kid, their growth must be done harmoniously and in this pandemic situation where outdoor activities, academics, and every next thing is restricted and stopped, it hampers the overall development of a young mind. But many other institutions ruminate. courses that endeavor progress healthily and one such course is robotics one.
It is one such course that not only strengthens the mental ability of a kid but helps in every aspect of the development of a child such as cognitive, stimulates reasoning, develops creativity and uniqueness, and a lot more. Robotics not only helps the child but enables it to fight the competition that is increasing day by day.
Don't let pandemics hinder the growth of your kid. Take it as a positive outlook and encourage the young minds to indulge in the activities that aspire to the upswing of your child. A kid's mind is the most adaptable one that is able to learn anything easily and the fact that is scientifically proven is that a kid's mind is prone to learning and the more it develops at such an age would benefit it later.
Don't compromise with the growth of your kid as it's the right age to give your kid the right direction with the right approach and the robotics course is one among them. It is the future of the universe where every next thing would be manipulated and operated by robots and controlled by humans. So prepare your kid for the bright future and let them shine with the glitter of robotics skills.
Project by our Star Kid – Kavya
Need help to choose right Course for your Kid?
Robotics courses are specially designed for kids.
 

Many online institutions designed robotics courses especially for kids and one among such is GoGlobalWays that always tries its best to come up with unique ideas and courses. The three C's at GoGlobalWays makes it distinct from others and one among such C is specially designed to envisage the robotics courses that can be looked at on the website.

Robotics not only includes science and technology but also constitutes certain elements of arts in a form of creativity, design, and formation. Therefore, it offers the overall development of a kid in a course especially designed thereof.

Capacity, curiosity, and creativity are such three C's, and Creativity is the stage that only offers the robotics courses that are specially designed by the experts and professionals by working day and night for kids. Creativity includes several robotics courses such as Gorobo, Gointellect, and a lot more that can be thoroughly operated on the website.

We offer online sessions for such robotics courses headed by the specialist of the respective field that not only delivers the session but also makes it interesting and engaging for the students that encourage them to participate In it.

However, we affirm our vision in our courses to educate the minds and cultivate the minds of a kid comprehensively. This not only opens the minds but successfully deals with every challenging situation that comes across the journey of their development and broadens the intellect towards the distinct aspect.
Robotics uses and implications.-
The usage of robotics cannot be described in limited words and a book could be less in terms to define the practice areas of robotics nowadays. From pin to pen it will be used in every work and from machines to supercomputers it works as a core component for a successful working mechanism. Major examples for such are robotics games that are designed for kids, Alexa, and a lot more.

It is used in industries, factories, hospitals, homes, traveling, and a lot more purposes. It can be used in an emergency where a country is fighting such as war, landscape, cycling, tsunami, drought, etc. One of the most common uses of robots is encountered in manufacturing industries where robots in association with humans are required to work.

Robots are used in the work of shipping, storing, handling, producing, delivering, and quality control in logistic companies. Moreover, healthcare industries also make profitable use of robotics. However, build the core of your kid so strongly and ready them for their benefit in the future. Isn't it fascinating that at the age of 7 or 10  your kid is able to make a robot that can play, work and outperform every task you bestow?
Are Robotics courses affordable? Do Kids Can Learn Robotics online?
At GoGlobalWays, we value the two most important elements that are time and money of every person and that's the reason we reaffirm the monetary value of every course, affordable and flexible in payments. What's more important is the education and learning of a kid and we endeavor reasonable and just fees for such courses so that every parent or guardian can afford it easily. In the light of this pandemic situation, we also offered discounts and installments in the fees so that a burden to pay fees on the shoulders of the parents could not be overweight.
However, it is evident from the robotics course that learning it online proves to be more efficient. As to make the course worthy for the kids, it is very important to perform it practically and it is not at all possible to learn it offline. To code and to learn robotics online, is a blessing to inculcate such skills within. Get yourself enrolled in the most appropriate course for robotics especially designed for kids by our professionals and feel free to inquire about it at any time.
GoGlobalWays unfailingly embarks on the ladders of success for kids via its distinct courses available on the website that can be served and bought any time.