We live in a world where we value cramming lessons and concepts over indulging in the fun world of learning. And somehow, our education system has managed to push this "rote learning" system even further by making logical subjects like block-based programming or block-based coding dreadful for kids.
Learning to code is blissful, but it's also a very beneficial skill set for your child's career. The learner's journey in the programming world begins with block-based or graphical programming lessons (or a course in our case). The whole purpose behind learning how to code is to understand how computers communicate with us.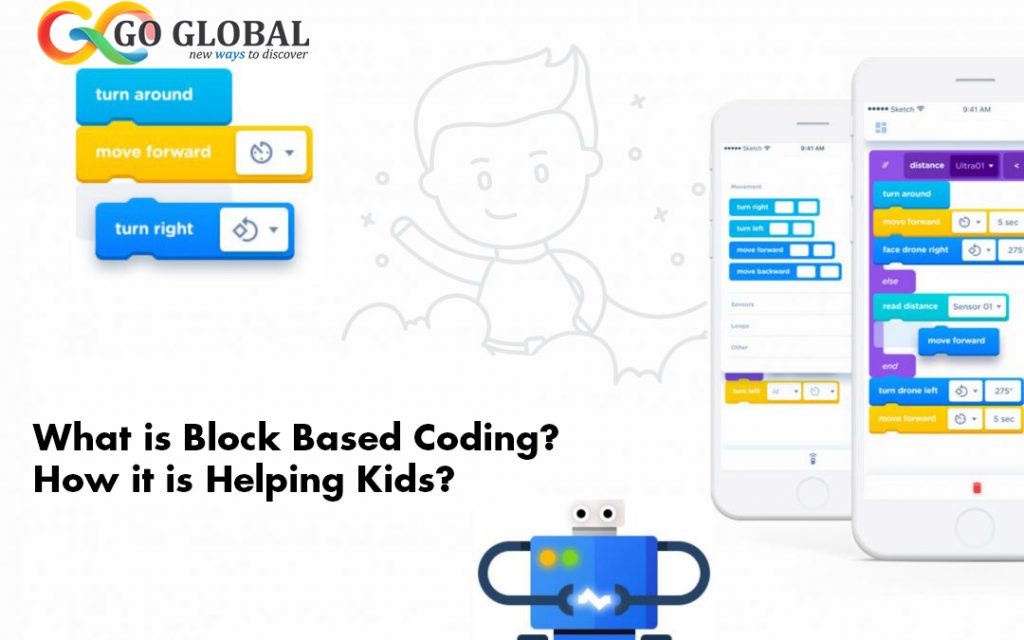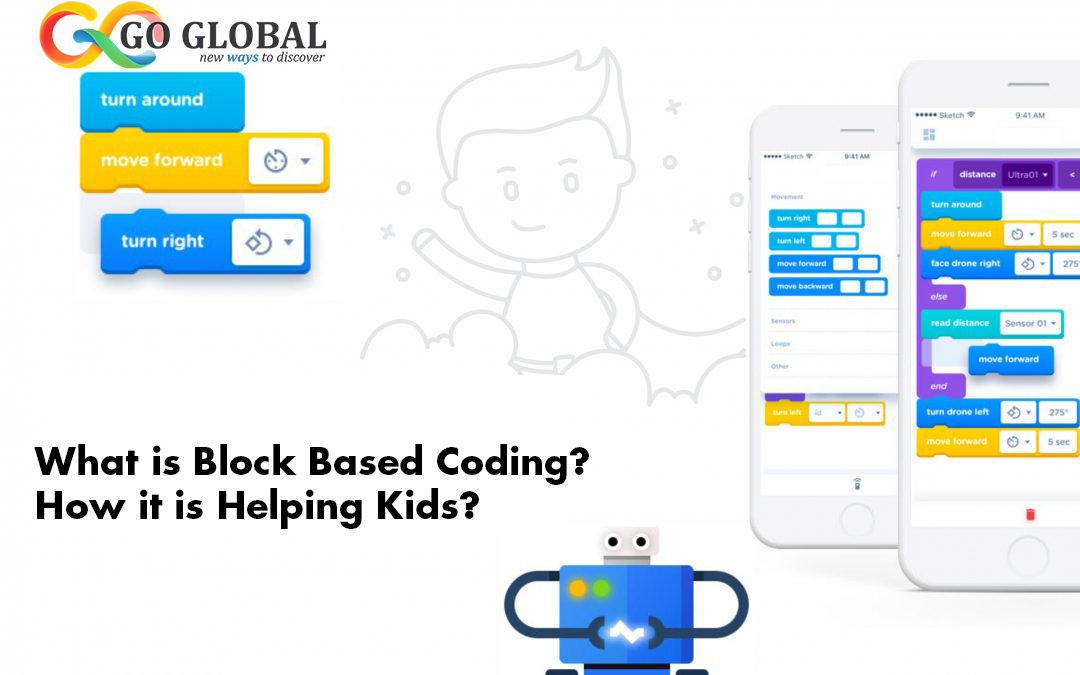 Step Into The World Of Coding With Block-Based Coding for Kids
You might wonder what block-based coding for kids is? It is a sub-branch of coding that embodies the purview of coding to help young minds understand the complexities and fundamentals behind the working of computers. 
Interestingly, block coding for kids does not require syntax, and the text-based software employed for teaching this automatically converts the commands in the form of cute tiny boxes. That way, the kids are visually enticed, and they are more interested in understanding the basic concepts of advanced programming language. 
But it's education; why do we need to make it interesting for kids? Because curiosity is the biggest virtue of a human being. Once your kid is interested in learning more about coding, pushing them to explore the STEAM world even further won't take much effort on your behalf. 
Wondering about what will be the best STEAM course for your kid? Connect with our STEAM experts to find out more! Block Coding for Kids
Benefits of Block-Based Programming for Kids
Unlimited Syntax-Free Fun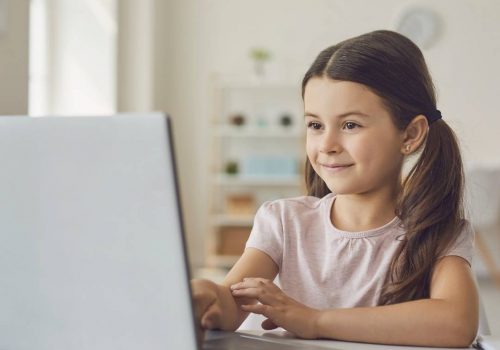 People often get misled by the myth that block-based programming is not helpful for kids. We want to clarify that this is just A MYTH. Block Coding for kids removes the burden of learning complex syntax and allows kids to explore the coding world without any boundations. They can create unlimited projects by just relying on their creativity.
Author's Note- 
Syntax in simple words means the set of rules and structure that help you communicate effectively with a computer. It comprises symbols, commands, signs, and much more.
Learning How To Visualize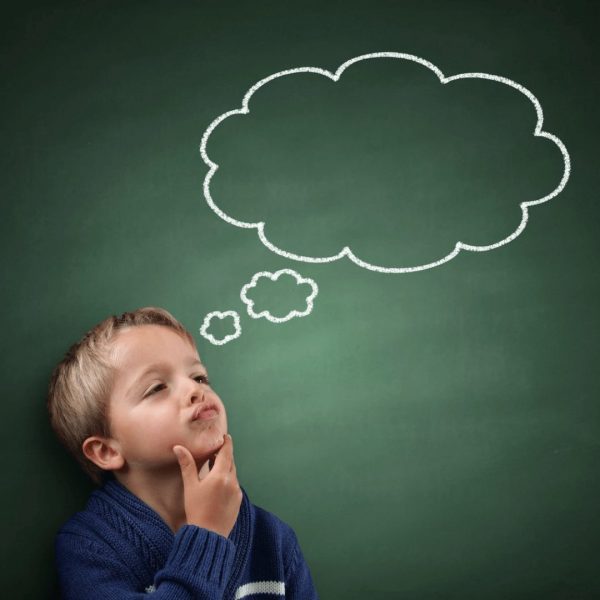 Source: https://www.developingkidsminds.com/
Besides the fact that block-based coding is fast and accessible for kids, it is also super fun. While learning how to code, kids get to use interactive blocks that kids can put together to create real-world projects, which we believe is super cool, right? And in our classes, kids get to co-create projects. The founder & CEO of GoGlobalWays, Dr. Nidhi Khurana, firmly believes that learning is a journey meant to be enjoyed along with others. So, we implement this theory in our classes and make learning a shared joy amongst all the kids. 
Perseverance is an essential survival skill, and teaching it to kids is no easy job. Of course, we want our kids to be persistent and determined, but unfortunately, kids either develop these values independently or through setbacks. 
But what if we were to tell you that learning how to code teaches kids how to chase their goals irrespective of how difficult the journey is? Sounds amazing, right? 
Doing projects require them to write long codes, fix bugs, and tweak the results until they're satisfied. Encountering obstacles while working on these projects teaches them how to be determined and focused on their goals. 
Decode Problems Naturally
Logical thinking is the ability to analyze a real-life situation and devise a strategy to tackle the problem. It is a life skill that helps an individual excel in their career and helps them navigate through all the situations effortlessly. Breaking down a situation in your head and analyzing it is referred to as 'decomposition.' 
Learning how to code allows kids to hone this skill and implement it in other areas of life. Kids also develop problem-solving skills while learning to program. Enrolling them in block-based coding classes will help them develop these skills while boosting their creativity. 
Book a free demo class with our STEAM experts to find out how we manage to deliver the best STEAM lessons in a fun & interactive manner.
How can GoGlobalWays help you or your child?
We're a one-stop modern learning platform for kids that offer graphical programming courses at an affordable price. We've brought the best educators on board with us and curated our curriculum under the guidance of scholars from leading global universities like IIT, MIT, etc. Our classes foster a healthy and safe learning space for kids where they can unleash their creativity and enjoy while learning complex STEAM concepts. We offer a wide range of courses carefully crafted to suit the needs of a 21-st century learner, and we can't wait to have your young one in our classroom. 
Check out all our STEM courses.
We believe the whole heart and soul of this blog can be summed up in this quote:
"Tell me and I forget, teach me and I may remember, involve me and I learn."
Continuous learning is vital for an individual's growth. Block-based coding instills a sense of curiosity in kids that helps them become lifelong learners. It helps them develop problem-solving skills that will further boost their character development. While doing their graphical programming course, they will encounter many problems where they'll have to evaluate the situation and devise the best course of action. Using the same approach in life will help them attain new heights in fields of their choice. So, do not shy away from block-based coding as a parent or a student, and trust us when we say befriending it will only propel you to a bright future!