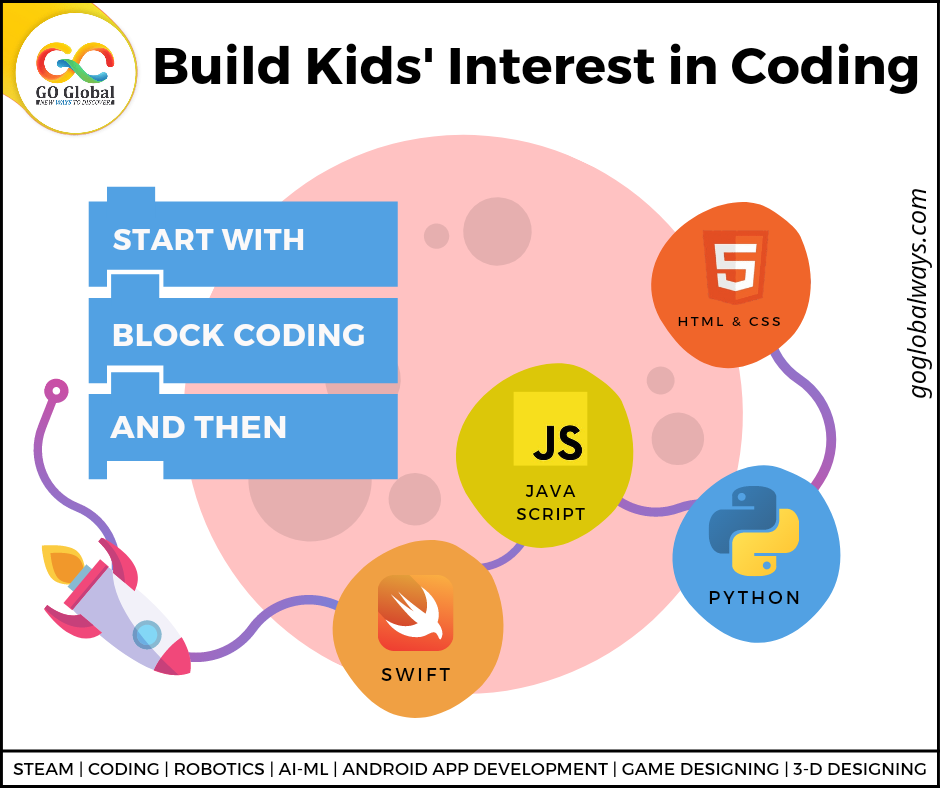 Coding is one of the most emerging concepts for the youth that assist them in their career. Coding is a programming language that ended the system to perform in any stipulated manner. By exploring the coding, one can easily handle the system as it requires and authorize the computer to perform its required task with the help of inserted programming codes.

Now, block coding, a sub-branch that embodies the purview of coding that helps the young minds to understand the mechanism of coding or to say fundamentals of coding more easily. Ordinarily, block coding means the form of language that doesn't require syntax, and text-based software changes in a block format that makes it easier for youth to understand the basics of advanced programming language.
What is block-based coding?
No more monotonous programming language need to learn to create animated stores, games, etc. Block coding, refers to the programming language that is not text-based and changes to visual block format that creates characters, games, stories, and alike.
It is one of the easiest ways to take an initial step in the programming world which sounds interesting and attracts the interest of any child.
It is often observed that students find text-based programming tiresome and boring but it becomes crucial for the youths to learn and explore such programming fields as there is nothing without a computer nowadays. And to communicate with the system in an effective manner, one needs to learn its language likewise humans have their language to communicate expeditiously.
Block-based coding is one of the remarkable ways to learn certain basics of coding. GoGlobalWays always persuade their students towards the learning that engages them with interest and contribute to. The sessions actively.
This is the reason we always come up with what is the best way to create interest of the young minds in such an emerging field and this time it's block-based coding. Isn't it sound fascinating? Explore it with this blog as to the history of block-based coding, how it's different from real programming, how it helps kids, and a lot more.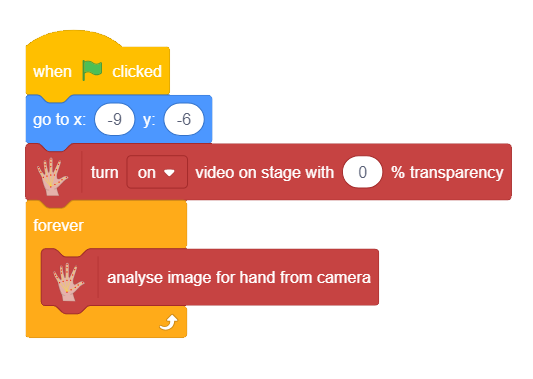 Who invented block-based coding?
Initially, when primary computer language was developed by MIT in 2003 that helps humans to interact with computers, commonly known as a scratch. Afterward, several languages develop to communicate efficiently and one among such is block coding that achieves worldwide acceptance.
Moreover, after the global acceptance of such block coding, it was disseminated in an educational institution for the purpose to deliver coding remained education to students. Today, almost every educational institution offers the teachings of block coding and can't deny its significance in this era.
It is commonly known as the first block coding language that developed to educate young minds as to how to code and interact with the system. As mentioned above, it is that language that includes the visual block format and makes it interesting for the kids to understand the aspects of coding. It is the simplest form that inculcates the concepts of visualization rather than text-based learning. What makes it captivating for the students, is its working mechanism that is so simple and easy. The working mechanism of block coding incorporates the drop and drag system which is all about visualization despite memorization.
Now students don't need to memorize thousands of programs for each specific purpose to fulfill and with the help of precise block format, your kid could learn how to code. Moreover, while developing such programming, the developer's emphasis to make it concise and modest, and, for that, they make it syntax-free that lessen the chance of any syntax error relayed problems.
How block-based coding is different from real programming?
Your kid often witnesses the tedious nature of programming which incorporates an abundance of rules, norms, codes, syntax, and a lot more. This not makes the language tough to contemplate but also becomes tricky for such a young mind to memorize and perform. That's the place where block-based coding comes into the role and makes the coding interesting for the students. It is such a way that not only aroused the interest of your kid in the programming languages but also make it aesthetic to solve real-world problems.
Technically, block-based coding enumerates several types of programming language that are easy to modest. One of such block-based coding is an engine equal blueprints that give exposure to your kid from developing games. Indeed, every kid loves to spend their time playing games but don't you think it becomes more captivating when your kid learns to develop such games and enter in programming field?
It provides the base to kids to develop games in a 2D and 3D manner. Moreover, the best part of this block-based coding is that it doesn't require any coding experience and led its foundation on a virtual block format
One of the most popular learnings block-based coding is Scratch that GoGlobalWays often recommend to its bright students. It is such an incredible programming language for young minds to experience the essence of programming in it. It is not only easy to understand but could be explored without any payout. It can be operated on any browsing device whether it's your smartphone or apple or laptop.
Scratch embodies several block types such as motion blocks, look blocks, and sound blocks. All such block library has its own working mechanism such as look block assist in the overall look as to it's a physical manifestation, graphical design and a lot more. On the other hand, option blocks regulate the aspect of motion in scratch images. Furthermore, sounds play a vital role in gaming apps, and thus, the work of sound block comes into the scenario. For instance, any kind of sound in the gaming app can be embarrassed with the help of sound blocks.
However, block-based coding doesn't require those difficult rules to be remembered while coding and makes it easy to learn how to code.
Why it's easy and fun to learn for kids?
There are several examples and advantages of block-based coding that reflects in its mechanism. With the help of block-based coding, your kid can learn to develop games, animation stories, graphics, etc.
By learning block-based coding, it enables your kid to make it possible to develop any character they wish. The most exciting part to learn block-based coding for the kids is such characters that they imagine and make real in games. Now whatever they imagine, they can be able to assemble it with the help of block-based coding.
Some of the examples of such games that your champ could develop are clicker games, adventure games, chase games, fly icon games, and a lot more. Every game has a different way of playing but all could be formulated with the help of block-based coding.
As an instance chase games are such which with the help of the character and an object. This character could be anything like a cat or dog or superman or a fairy tale and such character will regulate the object.
On the other hand with the help of block-based coding, your kid can also eligible to develop high-level games which in themselves portray a storyline. Such games are more or less like adventure games that embody several characters, background music, an impressive view, coins earned, a task to be accomplished, and a lot more.
Such games are like another game that you found on the play store. However, it is possible to create a full-fledged technical or called the true game with the help of an easy method that doesn't require coding and named block-based coding.
As above mentioned, the most interesting and captivating part of black coding is that it is free from any syntax programming and operates on the parallel lime of visual programming. Due to this, it minimizes the error part that makes it simpler and easier for students to learn and use. It eliminates the chances of syntax error in the programming and effectively implements the coding part.
Whereas another significance of block coding that makes it easy is the visual programming that formulated with the aid of visuals and making it fun learning for young minds.
It is noticeable that in the absence of syntax block coding uses blocks, icons, diagrams, in the place of syntax and uses Meta information to illustrate the nature of the program rather than those predefined rules as used in C or Java.
How Block-based coding helps in solving real-world problems?
Every learning helps in life in one way or the other and when it is about the most practical knowledge that is block coding it helps in solving real-world problems. As it is itself consist of an empirically based approach, therefore, it directly helps the young kinds to corroborate the situation and deal with it effectively. When your kid learns to compile several things at a moment after solving abundant issues coming therein, they would learn to tackle real-life situations as well.
While learning block coding your kid would encounter thousands of problems such as dealing with every problem with the best solution suited to it or as to how to determine the best solution in any situation? Block coding helps your kid in learning how to find the best solution to every problem and how to match it and implement it in the best possible way. Block coding is itself the easiest way to code and allows the kids to evaluate the situation and execute the easiest and precise solution that not only saves time but energy as well. It strengthens and enhance the intellect of young minds and help them in applying their mind expeditiously.
It helps the students to foresight all the possible probabilities of any problem and choose the best possible solution to it it encourages kids to conduct fearless experiments with confidence and accomplish it with full precision. However, block-based coding inspires kids to conduct various experiments that also enable them to locate all the possibilities in real life for any situation. By exploring this field, the analytical and logical reasoning of your child strengthens and yet, helps in the cognitive development of a kid.
How Goglobalways innovative curriculum is helping in enhancing the kid's creativity?
GoGlobalWays consistently tries to deliver the best services about programming languages for the kids along with the highly experienced faculties. Above mentioned information for block-based coding gives the student a comprehensive list of the same and GoGlobalways with its promising features and service of three innovative C's makes the course more interesting and engaging.
At the GoGlobalWays you found the sessions not only interacting but the best part of our online session is the active participation of the young minds with their questions, pristine ideas, thoughts, and a lot more. With this fun-loving manner, your kid can learn the coding easily and able to develop. The development of your child is in your hands so choose it wisely, your today's investment decides the future of your champ. Invest your time and money in knowing the block-based coding for the bright future of your kid.
However, young minds need to explore and learn coding to thrive in its development and move with advanced technology. Here, at GoGlobalWays what's the most fascinating and striking part of its offered courses are they never sea to be tedious rather it always exciting and intriguing for the kids to learn. Choose the right platform, because it's about your kid's bright future.
Need help to choose right Course for your Kid?