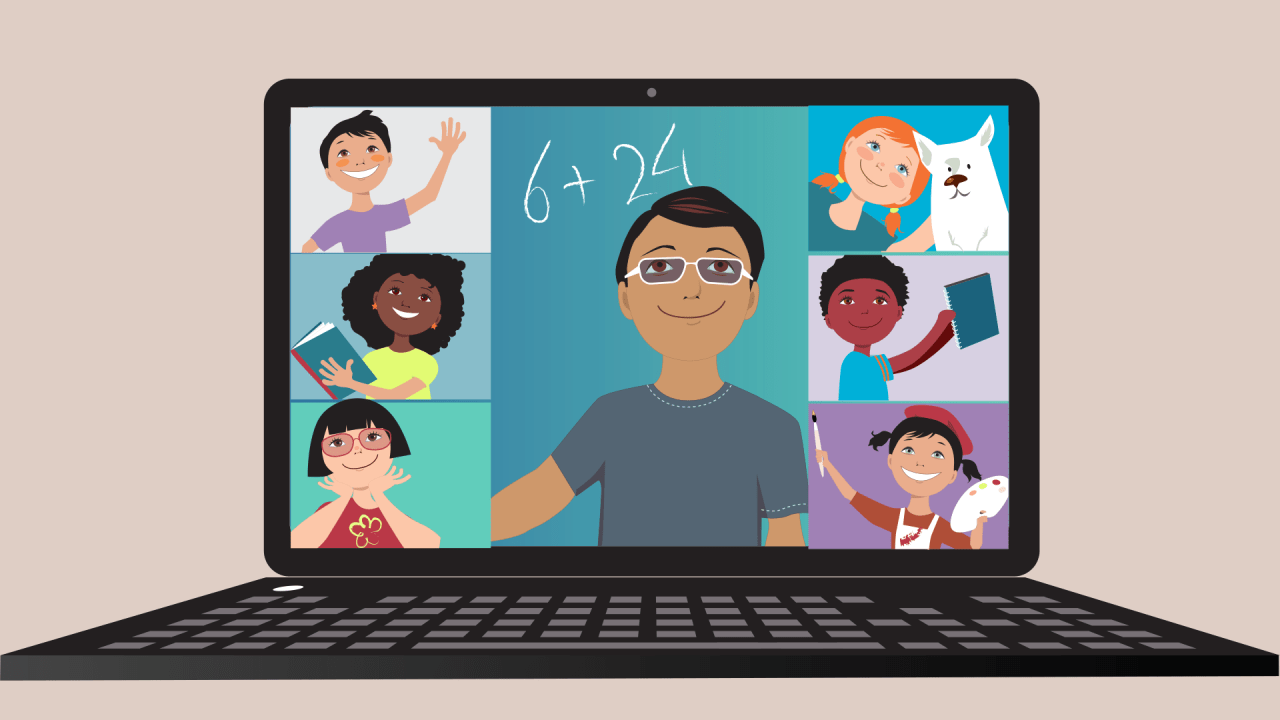 Android App Development | Designing | Courses For Kids
Does it sound exciting at such an early age? Indeed, but it's possible with the teachings of experts and professionals of GoGlobalWays. Do you wonder with certain questions as to is it worthy for kids to learn android app development? How does it help the kids in their careers? Could any kid pursue this course? What significance does it lay on the growth of the kid? How does it improve the cognitive development of the child? If all such questions bother you and don't know about it, then go through with the article that exhibits you about the same. 
Android app development course for kids inculcate the mechanism with the help of which a person can create an application for its device that can operate via its operating system. On the other hand, Android app development envisages the different programming languages that need to be understood and used carefully. GoGlobalWays teaches the student to scrutinize the programming language and then apply it with the appropriate coding. 
App Development courses for kids due to technological advancement are highly in demand and every such app development course requires the usage of JVM languages such as C, C++, and a lot more. GoGlobalWays is equipped with all the necessary tools and equipment that may be required for the development of the android app. Certain instruments are necessary for the development of the full-fledged android app and allow cross-platform support to the same. 
Make your kid blossom with the lights of skills like android app development in their life. 
At such an early age, it seems exciting and somewhat monotonous at the same time, but it becomes captivating with the assistance and app development classes for kids from GoGlobalWay. The most important part of learning different riding languages for developing the android app is to make it interesting and compelling. At the initial age of app development courses for kids, we encourage them to learn some simple languages such as Pictoblox, Ruby, and a lot more. Ultimately, app development training for kids is also being scheduled by GoGlobalWays concerning the different duration and at different prices. 
GoGlobalWays believe in teaching not only concerning the academic and theoretical part but also educating them with subject to empirical knowledge. Moreover, online classes for app development for kids work as complementary in the empirical means where students get amazing opportunities to practice and explore the stimulated app development course. 
Android app development course for kids helps them to understand the fundamentals of programming languages and coding. Coding is all about the collection of algorithms that gives the desired result in the form of app development. App development classes for kids enables them to understand the functioning of coding in app development. The android app development classes for kids is the aggregate of the concepts of STEAM that encompasses science, technology, and arts. 
Significance of app development course for kids: 
It sounds quite fascinating but this app development course for kids helps them to think logically as well as strengthen the creativity aspect. With the help of JVM languages, your kid could learn altogether a new language that allows it to develop a full-fledged app. It not only empowers children to perform day to day activity with perception and ease but also active in numerous areas of cognition. Therefore, it leads to cognitive development elevated in comparison to any other activity. 
The benefits of learning app development course for kids not only helps in the present but proves to be the most effective root in their respective career. Simple app development for fun games and other purposes can be learned from the app development training for kids. And while learning the coding or different programming language, a kid would get to improve its thought process, procedural thinking, stimulate cognitive development, analytical and logical understanding, etc. 
However, GoGlobalWays deliver their online classes for app development for kids through various means such as a tutorial, video lectures, material reading, and a lot. The most fascinating part of our educational teaching is about the learning aspect. GoGlobalWays believes that learning for any fundamental is the most important thing to excel in the same. And this is the reason we work with the core concepts of app development in app development training for kids which not only persuades them to explore the field but also sets their base strong and robust. 
A direction to think and code :
In-app development classes for kids, they learn how to code and coding is all about reasoning and thinking. App development courses for kids incorporate the study of the combination of scientific knowledge and creativity that makes them ready to get skilled altogether in a new language. 
It boosts their confidence level and learns to deal with every situation in a better manner. Every new skill comes up with new abilities and teachings with them and so the case lies with the app development course for kids. It gives them the direction to think and act accordingly. 
Consequently unknowingly, your kid while attaining the classes in excitement and for fun turns to be an app developer at such an early age. Indeed, no teachings could be a waste, and every such information at a certain point in time would work as a sword for the person. And when it comes to app designing classes for kids, it is nowadays considered to be the most important skill for young minds. 
Do you want an app designed for your family? 
Every family strives for an app developer and with the easy and simple concept of the basics of app development course for kids, GoGlobalWays runs online classes for app development for kids. So utilize the precious time for kids and make them capable of fighting with the competition easily. 
It is often observed that young minds are more likely to run anything easily and adopt any skills comfortably due to psychological and cognitive development. So from the initial point, set the roots of the career of your kid in the right direction with the app development course for kids that would be beneficial for them in every field they pursue. 
It is frequently encountered by experts that parents have a mindset for app development and related fields as the one who learns the same will pursue its career in computer science. But this is not the reality, app development classes for kids help them to learn the fundamentals of STEAM and enhance reasoning and perception. 
The app development course for kids offered by GoGlobalWays incorporates several things such as the core of programming to develop a certain simple app such as a gaming app, that supports every phone. GoGloabalWays provides app development training for kids where they primarily learn to write code, then develop, and lastly to design their own app with distinct features. yo
What you would learn in the course? 
In the period of app development classes for kids, we provide 
Core concepts of Coding 
Empirical teaching to develop 
App designing via different coding 
With the innovative ideas and reasoning along with help of expert teachers at GoGlobalWays, your kid can enjoy learning the concept of app designing and acquire creative thinking, problem-solving, and a lot more. Moreover, after getting the skills of app development, your kid is able to create and develop fun projects. Not only this, we trained young minds to accept the challenges and solve them with patience and a calm mind. 
Get yourself registered with the best curriculum and app development course for kids. 
We give a thorough experience to our students concerning app designing and its related field thereof. Kids experience fun, creativity, reasoning, and expand their horizon of stimulation that helps them to think uniquely. However, to utilize this time by learning new skills and broaden its wisdom, you need to stand and take immediate action thereupon for their better future. 
With a smooth functioning of the programs and courses run by GoGlobalWays, your kid would understand the significance of app development and obtain the path to write meaningful code for app designing that supports the IOS as well as the android operating system. The learning atmosphere at GoGlobalWays enables your kid to comprehend the basics of coding apps and apply them practically. 
Our experienced faculties know how to make any classroom or session or lectures captivating where your kid could actively participate. Our experts are happy to answer every next question of the students and encourage them to contribute to the online classroom vigorously. 
With the interactive session, your kid is able to open itself and engage with its peers that make them more confident and enthusiastic. 
App development training for kids incorporates certain group tasks that enable them to lead, learn discussion, and encounter teamwork with positivity. 
You can check the details of appropriate programs and courses for app development and design that helps your kids for a bright future. Rise and shine with GoGlobalWays and its incredible courses. 
Our team is happy to help you with any query related to app development courses for kids. Feel free to drop a message or contact us. 
Our App Designing Courses